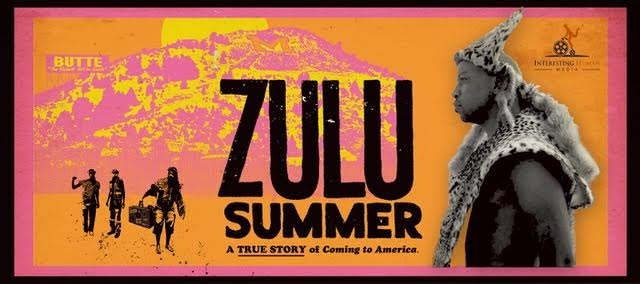 On July 2nd, the documentary 'Zulu Summer'; about a South African Prince coming to America for the first time via a radio DJ in Butte, Montana; will be released digitally. But, compelling log line aside, the film is notable on a local level for being one of the first major film productions for Executive Producer, Director of Photography & Staten Island native Don Arangio.
Arangio struck out on his own about five years ago. Taking up freelance film & TV production work around the country. Since then, his work has been featured across many different areas, from The Travel Channel & National Geographic to the Peabody award winning documentary on Kalief Browder.
His current project, 'Zulu Summer', can be summed up below:
After receiving a suspicious e-mail from an African prince, a radio DJ in small-town Montana forges an international alliance that will change the lives of people continents apart. Set against the backdrop of turmoil and divisiveness in the Age of Trump, Zulu Summer reaffirms the value of humanity's common ground. This story is about people from opposite sides of the planet coming together in an attempt to understand and learn from one another, demonstrating what happens when people build bridges instead of walls.
The film has been getting praise from places like NPR, IndieWire & The Santa Barbara International Film Festival. You can watch the trailer below and buy or rent the film, beginning July 2nd, over at Amazon or iTunes.