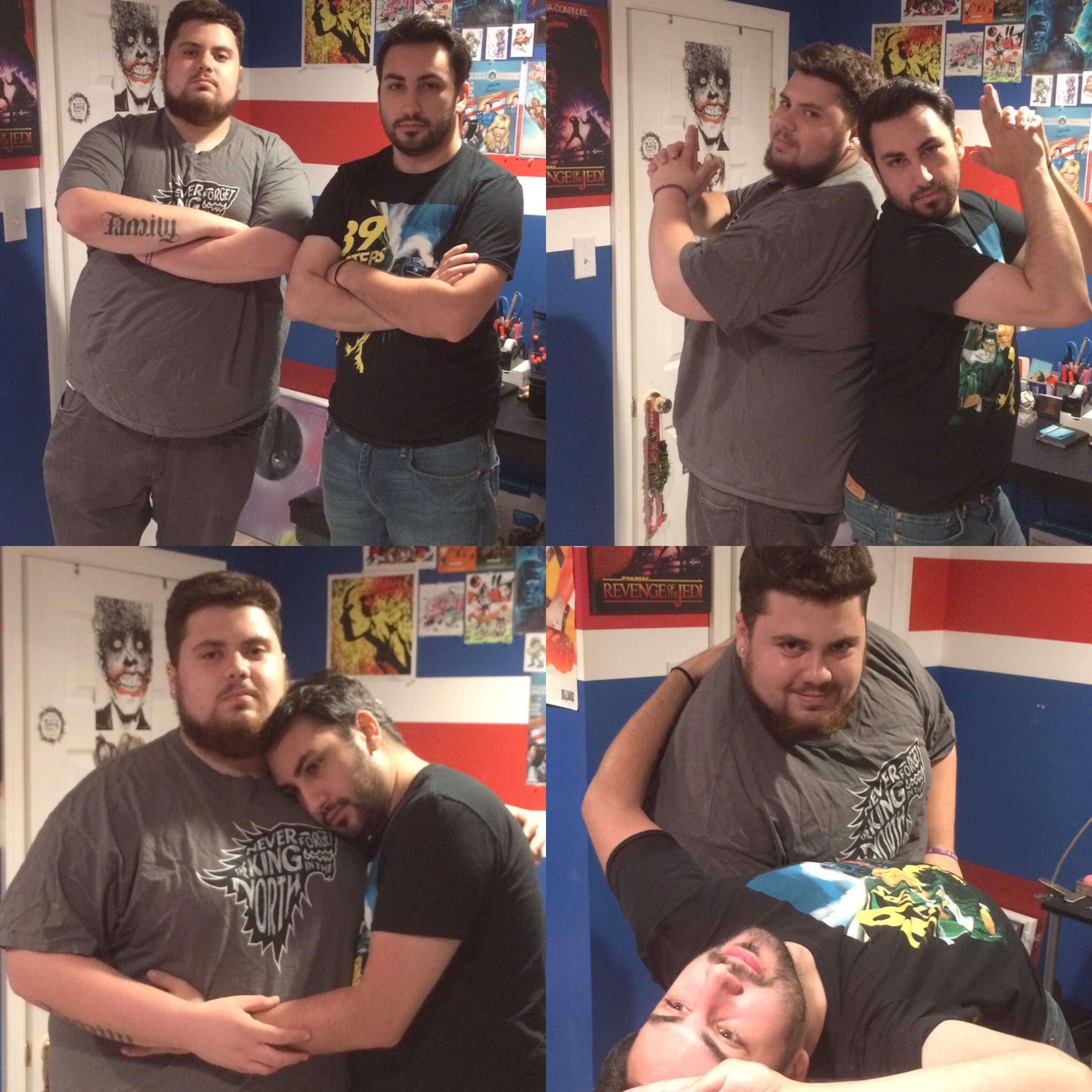 Break open your checkbooks, ladies and gentlemen. That is, if you still have a checkbook. You more than likely just have yourself a debit card in which case; break open your debit cards. Local Staten Island author Chris Knight along with his illustrator Richard Harris, have booked a book-signing event for later this month.
Knight recently self published his first novel of many, titled Past and Pending, which has been met with heaps of praise. That novel, which is complemented by illustrations by Harris, is the feature of an upcoming event taking place at the Barnes & Noble in Menlo Park Mall, Edison NJ [map].
Past and Pending's synopsis:
"When Scott Oak was a teenager, he ran away from home, vowing to never return. A wrench is thrown into his new found life when his childhood friend, Laura, passes away, forcing him into a never ending spiral of conspiracy and mystery."
Get yourselves down to the Barnes & Noble in Menlo Park Mall, Edison NJ on July 19th. The event starts at 7PM and promises to be tons of fun as the combination of Knight and Harris has never been a disappointment. Get there early and enjoy a nice film at the dine-in movie theater next door, trust me.
As well as successfully publishing his book, Chris Knight sits on the writer's table of hilarious new web-series Bad Taste. Richard Harris recently graduated from the New York Institute of Technology with a BFA in computer graphics. His team also walked away with the award for Best BFA Animation in the NYIT animation film festival for their short film: Cutlery Adultery.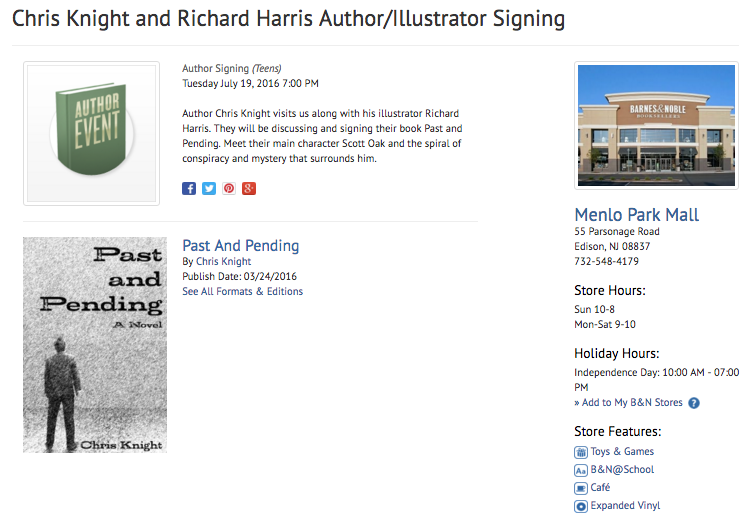 Follow Chris Knight on Twitter, HERE!
Follow Richard Harris on Twitter, HERE!
Written By Christopher Olivieri
Chris is a communications professional with a passion for pop culture, media, and all things creative. He has a Bachelor's degree in Communications with a specialization in Media Studies and has experience in running a pop-culture website, freelance writing, coaching, and speaking engagements. He has worked behind the scenes on music albums and co-founded a boutique web design and marketing firm. He is also an amateur photographer and musician. He is always looking for the next exciting project to dive into.