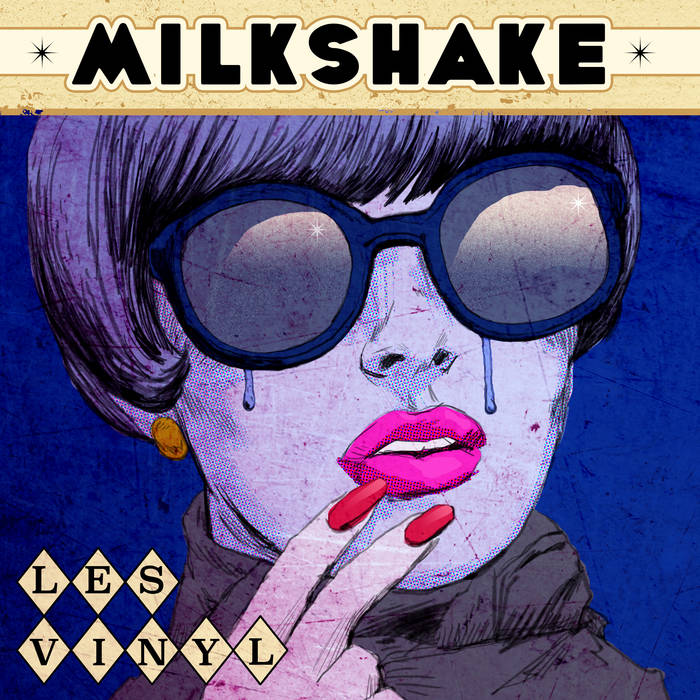 Lovers of enjoyable and catchy music rejoice! Les Vinyl has released a new five-track album. The album, titled MILKSHAKE, is the band's most recent gift to us all. First establishing themselves in 2009, Les Vinyl has since then consistently put out quality content and this newest album is no different.
On Les Vinyl's bandcamp page, they describe MILKSHAKE as, "a collection of songs that the band refers to as "faux-town" and sometimes as "garage-wop". Les Vinyl would like to thank musicians from the 1990s and the 1950s for inspiring this release."
If you're already familiar with the band, you already know that one of the guitarists is native Staten Islander Casey Jost, who is most known for his work on truTV's Impractical Jokers television show. The band themselves are inspired by bands like Weezer and They Might Be Giants.
Recently, EatTheUnderground.com sat down with Jost to ask him a few questions about the band's inspiration for the album as well his first memories of music. You can check out that interview, HERE!
I'd like to finish this off by mentioning that this post is in no way a review for this album.
Stream the album, below:
Follow Les Vinyl on Twitter, HERE!
Follow Les Vinyl on Facebook, HERE!
Purchase their new album MILKSHAKE, HERE! It's only $5!
Written By Chris Knight
Chris first began throwing words on paper when he was just a young little boy and while he has grown in age, his size has remained the same.
It has been said that if Disney World were a person, that person would be Chris.
A self-proclaimed professional storyteller who writes stories for money.
And for providing entertainment, he guesses.
Chris also collects dead presidents, but hates going to the beach.
He is a great juggler,
certified in advanced scuba diving,
and also a liar.