Listen to David Bowie Play a Full Concert at Snug Harbor in 2002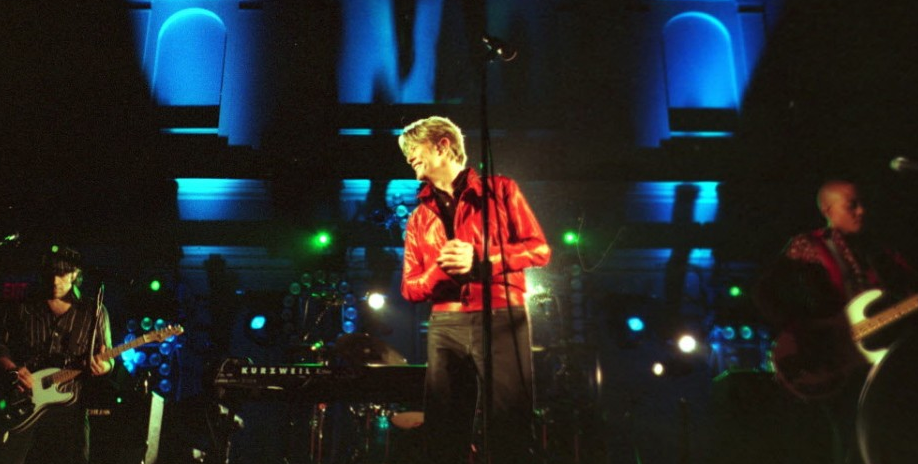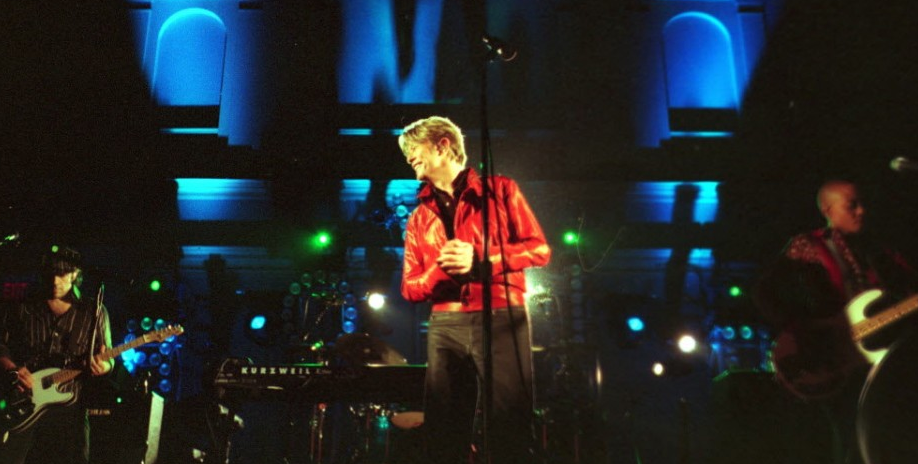 Back in 2002, David Bowie was on tour in NYC. But this wasn't just any tour. Bowie had pledged to play a show in every one of the five boroughs. When Bowie came to SI he decided to play at the Snug Harbor Music Hall.
As the NY Times described the tour at the time:
[Bowie] was all smiles when he performed on Friday night at the Snug Harbor Music Hall on Staten Island. After spending the summer playing outdoors as a headliner on Moby's Area 2 tour, he was starting what he called the N.Y.C. Bowie-Thon: a theater-size show in each borough in the same order as the New York Marathon. (He played in Brooklyn on Saturday and continues to the Colden Center in Flushing, Queens, on Wednesday; Jimmy's Bronx Cafe, Thursday; and at the Beacon Theater in Manhattan, Sunday).
As luck would have it, a full bootleg of the performance has been circulating for over a decade now and has conveniently popped up on Youtube for your listening pleasure.
The audio quality is striking in how clear it is. It's not studio-grade. But for a bootleg recording, it's a very well-preserved document of the time Bowie sailed up to Snug Harbor and gave one of the best performances of that era of his career and then sailed away just as quickly, sadly never returning again.
While we don't exactly condone ripping audio off Youtube videos to add to your personal collection, a little googling will take you a long way.
Tracklist:
01. Life on Mars?
02. Ashes to Ashes
03. Breaking Glass
04. Cactus (Pixies cover)
05. China Girl
06. Slip Away
07. Fame
08. I'm Afraid of Americans
09. Speed of Life
10. The Angels Have Gone
11. I've Been Waiting for You
12. Survive
13. Rebel Rebel
14. "Heroes"
15. Heathen (The Rays)
Encore:
16. Sunday
17. I Would Be Your Slave
18. Afraid
19. Everyone Says 'Hi'
20. Hallo Spaceboy
21. Let's Dance
22. Ziggy Stardust

Latest posts by Vin Forte
(see all)