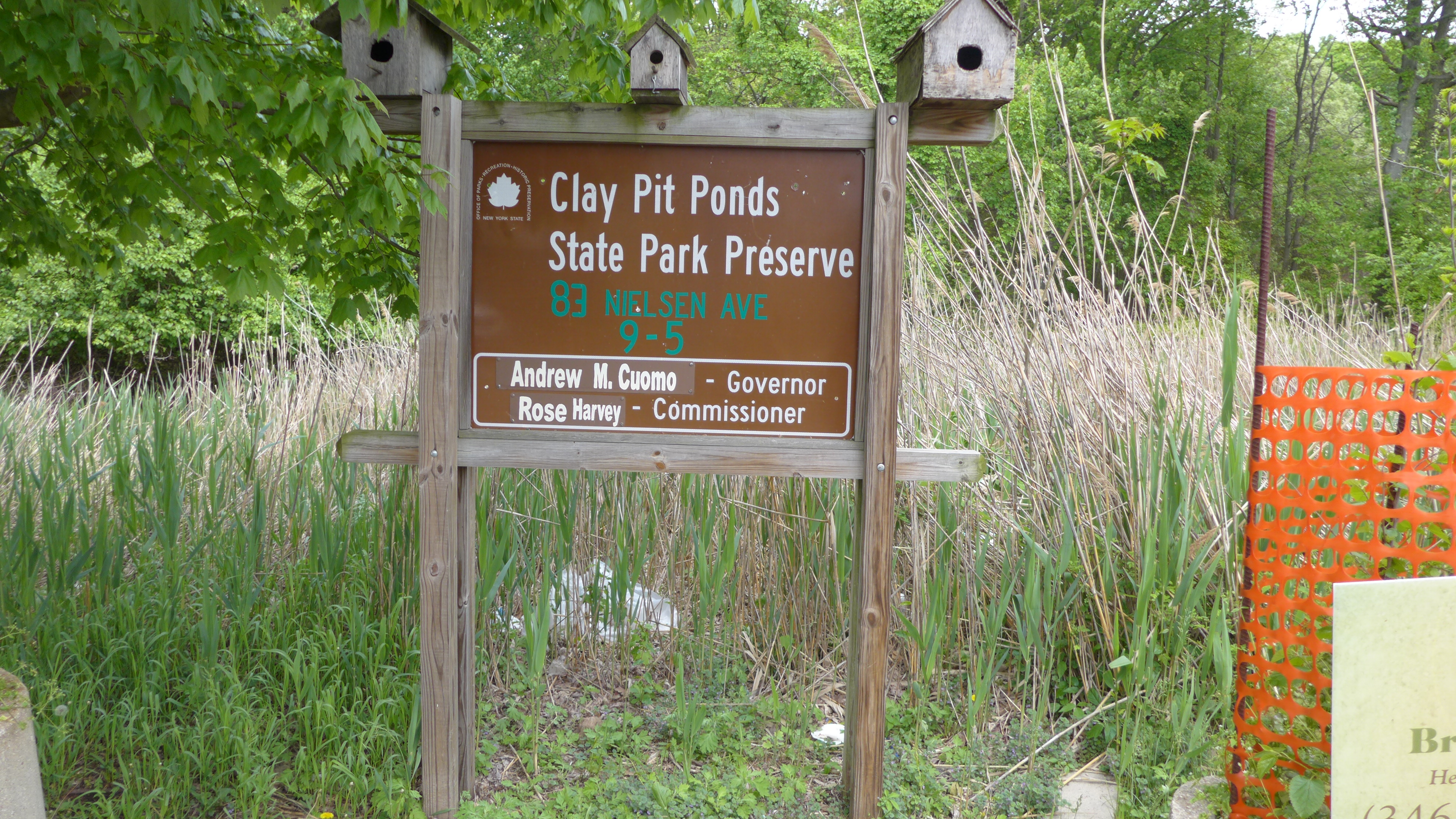 I was able to visit this beautiful park this weekend for the "Bird Day Festival". However, I didn't know that I was going to encounter more deer than birds and "word in the news" is that deer are on their way to being spayed soon. I am saying that because along with the colorful birds that were migrating, the people riding their horses on the five available horse trails; there were also many deer families frolicking through the park. I was happy to see them, but remember, when there is deer, there is also ticks. That was one roadblock about the park that concerned me and other patrons of the park.
However, when appropriately dressed and bug sprayed, the park is well worth the visit.
The park was the site of extensive mining of white kaolin clay in the 19th century that provided the raw material for bricks and terra cotta. After the abandonment of the quarrying operations, rainwater, natural springs, and vegetation filled in the pits. The preserve also contains archaeological evidence of settlements of the Lenape, early European settlers, and the Free Blacks of Sandy Ground.
The park is home to several ponds, some of which are bedded with clay. One will be able to see many of the colorful and fruitful birds at Sharotts Pond, this is the pond with the most accessible trail and has a wonderfully sunlit vista.
The park is a 265-acre (1.07 km2) nature preserve, comprising wetlands, ponds, sand barrens, spring-fed streams, and woodlands. It includes pitch pine woods, and rare wildflowers such as cranberry, lizard-tail, possumhaw, and bog twayblade. The animal species found in the park include northern black racer snakes, box turtles, Fowler's toads, green frogs, and spring peepers. More than 170 bird species have been sighted in the park. Deer are also regularly seen there.
Clay Pit Pond Park Reserve is the only State Park located on Staten Island. It is well worth the visit.
Clay Pit Pond Park | 83 Nielsen Avenue, Staten Island, NY 10309 | (718) 967-1976 | NYS Parks Website
Written By Kristin Pitanza
Kristin Pitanza is an adjunct lecturer at the College of Staten Island and Saint John's University in which she teaches writing and education. Her dedication lies with her writing and her students. She facilitates a program through Saint John's University titled $30,000 degrees in which she helps high school students achieve a four year college career path. She is a native Staten Islander and likes writing about her hometown. Kristin also takes a large interest in adolescent development and literacy while helping students develop writing skills through the scaffolding of grammar to written text. She has helped develop department wide curriculum for her writing courses at the college. She has a Masters Degree from the Teachers College at Columbia University.