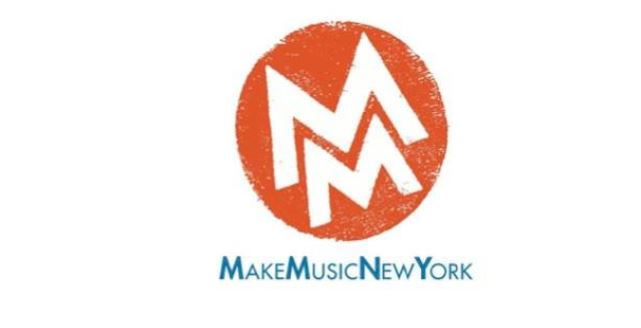 Every year, Make Music New York celebrates and promotes music in NYC by holding 1000 free concerts in public places such as parks, storefronts, & street events. All of it taking place from 10am to 10pm on the longest daylight day of the year, June 21st.
According to the organizers themselves:
Now entering its 13th year, Make Music New York, "the largest music event ever to grace Gotham" (Metro New York), is a unique festival of 1,000+ free concerts in public spaces throughout the five boroughs of New York City, all on June 21st, the first day of summer. MMNY takes place simultaneously with similar festivities in more than 750 cities around the world – a global celebration of music making.
Staten Island especially has seen a boon from the Make Music New York events, as the nature of them allows for a great deal of collaboration between local community hubs and local artists. This year is no different. Here are the artists and locations on SI for 2019:
STAPLETON:
Room 237, Dino Skatepark, iNTeLL, Dan Nelson & The Contention at Amendment 18 6pm – 10pm
TOMPKINSVILLE:
Names & Faces at O'Henrys Publick House 6pm – 9pm
MID ISLAND:
Ventrice IV at the New Dorp Public Library 1pm – 2pm
ST GEORGE:
Bryan Moak w/ The Bleeps, The Sweeps, & The Creeps at 120 Bay Cafe 8pm – 9pm
Panama Torres at the St George Library 12pm – 1pm
SOUTH SHORE:
The Plot Thickens at the Tottenville Library 12pm – 1pm
OTHER SI:
Myles & Lazarus at Historic Richmondtown 7pm – 9:30pm
PS 29 Band at Westerleigh Park 4pm – 7pm
Don Baragiano at West New Brighton Library 3pm – 4pm
Written By Vin Forte
Vin Forte is a writer. He also hosts the 'Any Time with Vin Forte' podcast. He is currently working on an anthology of short stories due out later this year.