It's fall, and you know what that means. No, I'm not talking about the return of pumpkin spice, though I guess that's true as well. Fall also means a wealth of cultural events right here on Staten Island. Today we're going to take a closer look at a couple of upcoming events.
Staten Island Jazz Festival | Saturday October 15th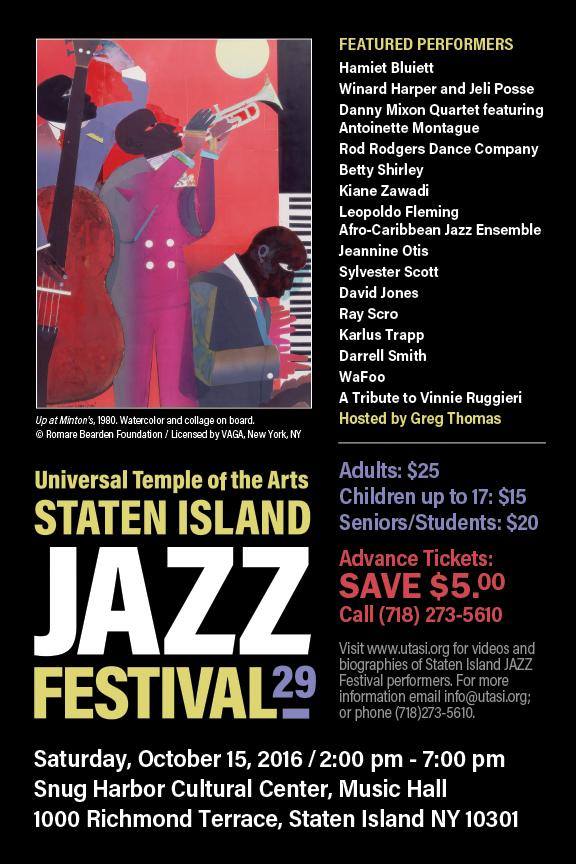 First up, we've got this weekend's Staten Island Jazz Festival. The festival, which is scheduled for tomorrow (Saturday, October 15th) at Snug Harbor Cultural Center. It features free workshops from 10:30-12:30 in dance, vocals, visual art and music concepts. As well as a forum on Jazz from 12:30-1:30, which is totally free of admission.
Join the event on Facebook, here
Staten Island Salsa Summit | Saturday, October 22nd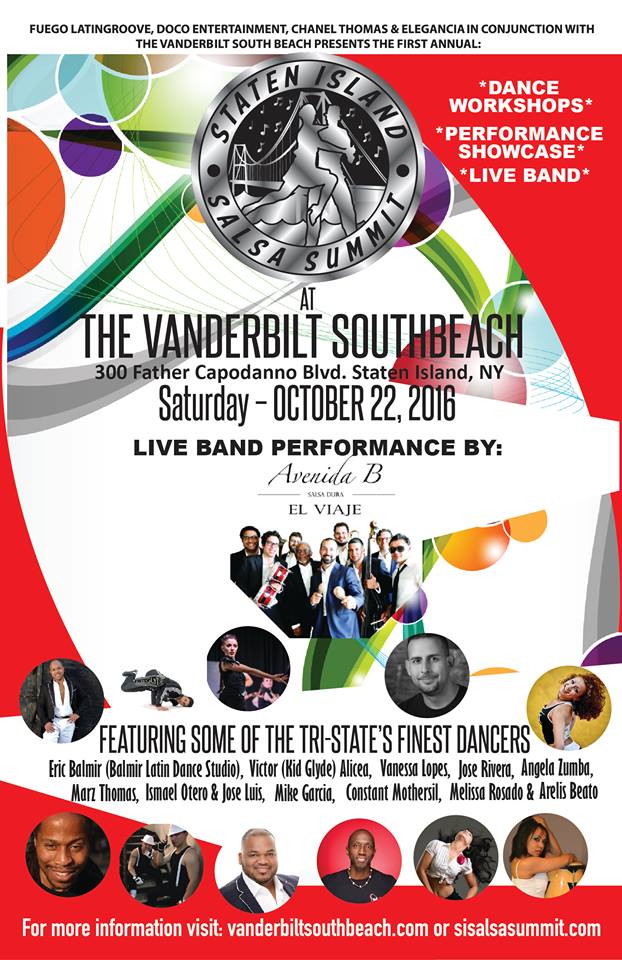 The following weekend is time to dance, or at least learn how. The Staten Island Salsa Summit, is being hosted at The Vanderbilt at South Beach from 10am until 3am the following morning. The event features some of the Tri-State's finest dancers, and promises to be a great time!
Join the event on Facebook, here
The Art of Karen Y Buster | Saturday, October 22nd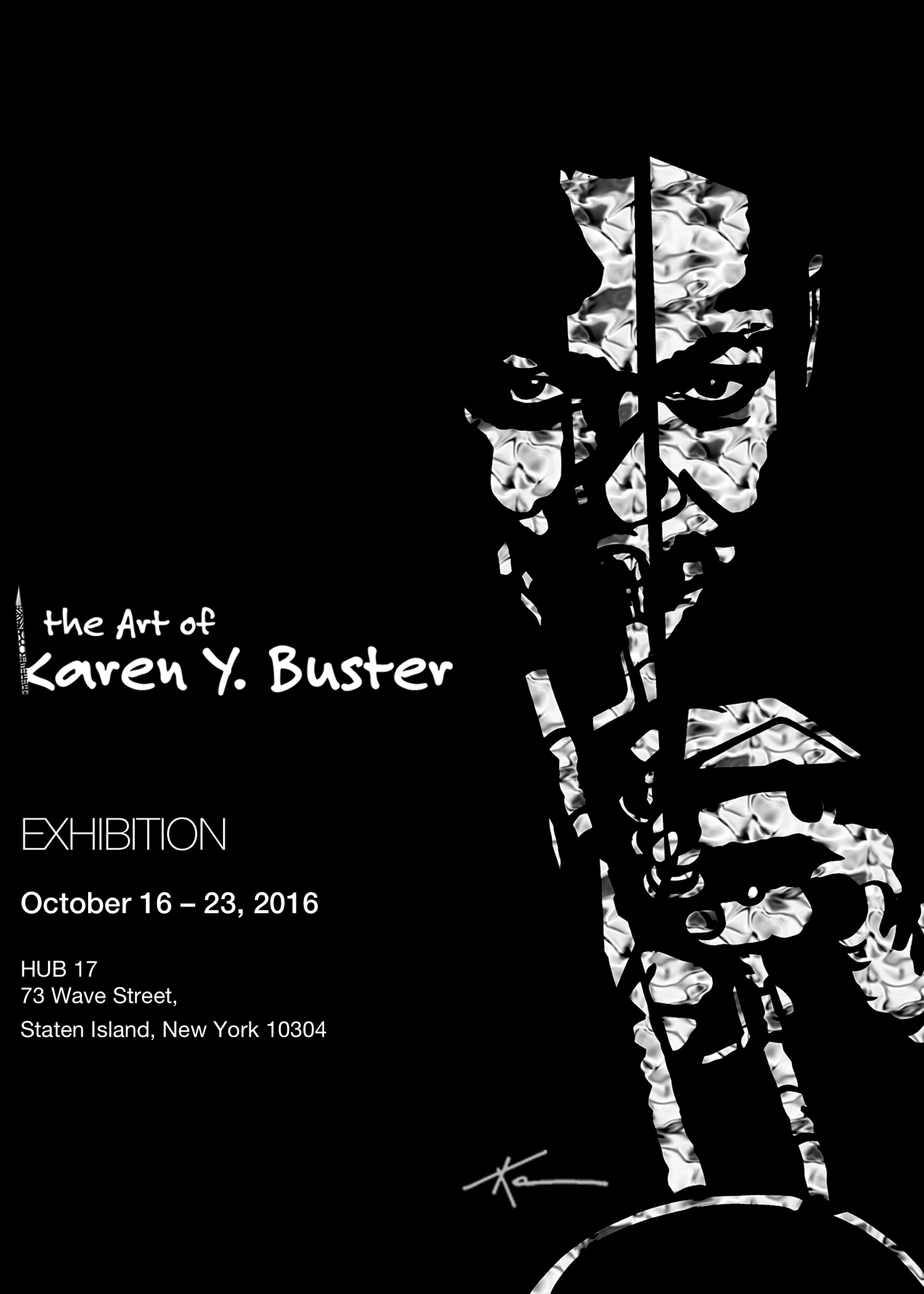 Also from 12pm to 7pm on Saturday October 22nd, HUB 17 hosts an artist invitational for which award-winning Baltimore artist, Karen Y. Buster will exhibit her work over one week. The exhibition will conclude with a taped conversation on the psychology of art and a by-invitation private event.
For over 36 years, Buster has perfected a unique technique to produce hand-cut serigraphs. Using the blade of her precision knife, Karen cuts out negative and positive spaces to create powerful, rhythmic, geometric shapes.
Join the event on Facebook, here
Written By Christopher Olivieri
Chris is a communications professional with a passion for pop culture, media, and all things creative. He has a Bachelor's degree in Communications with a specialization in Media Studies and has experience in running a pop-culture website, freelance writing, coaching, and speaking engagements. He has worked behind the scenes on music albums and co-founded a boutique web design and marketing firm. He is also an amateur photographer and musician. He is always looking for the next exciting project to dive into.