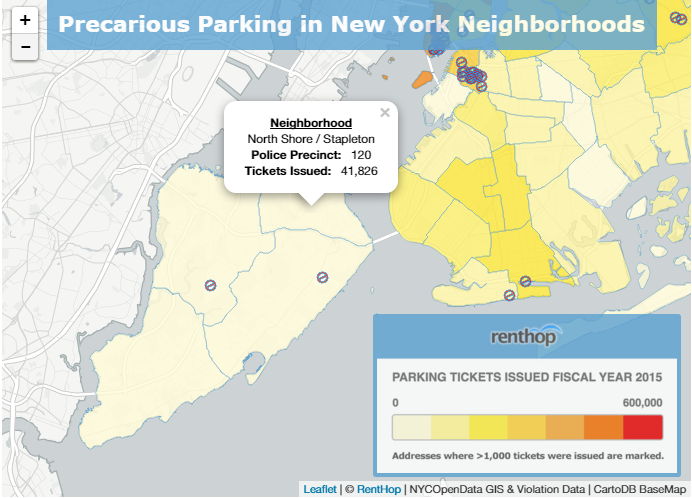 According to an interactive map found on DNAinfo.com, Drivers parking near Staten Island's 120 precinct were the most likely to be ticketed in fiscal year 2015. DNAinfo's data is based on a new study from apartment rental website RentHop.
According to the map, there were these amounts of parking tickets given out in Staten Island's 4 police precincts:
120 | North Shore:  41,826
121 | West Shore:  23,987
122 | East Shore: 36,771
123 | South Shore: 11,824
You can find the interactive map, which shows the totals for all of New York City, here.
Written By Christopher Olivieri
Chris is a communications professional with a passion for pop culture, media, and all things creative. He has a Bachelor's degree in Communications with a specialization in Media Studies and has experience in running a pop-culture website, freelance writing, coaching, and speaking engagements. He has worked behind the scenes on music albums and co-founded a boutique web design and marketing firm. He is also an amateur photographer and musician. He is always looking for the next exciting project to dive into.