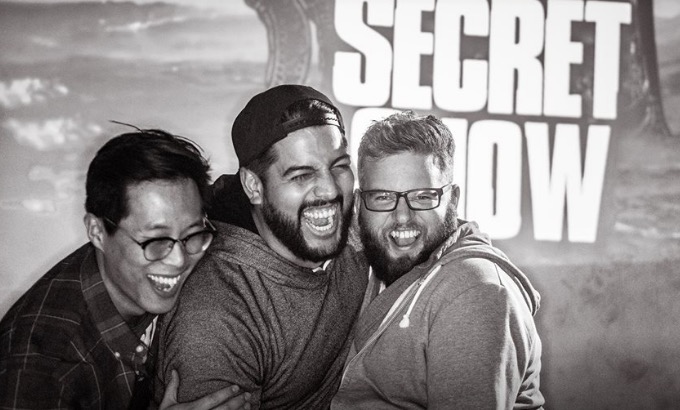 Recently, SI Makerspace has been playing home to Manny Rondon, Mike Bryk, and Joon Chung's stand-up and comedy showcase, 'Super Secret Show,' which aims to shed a spotlight on local comics and shows from all around NYC. On May 25th, they return to SI Makerspace and are bringing along the crew from the 'In Strange Company' podcast to spice things up with their roundtable discussions on the weird and strange sides of life. They'll also have special guest Tim Duffy (Comedy Central) on the panel.
On top of the podcast recording, there will also be stand-up sets from:
Eleazar Guzman
Ethan Simmons-Patterson
Vikram Pandya
Tyler Fowler
Camille Theobald
These shows are always a guaranteed fun time and there's a ton of variety between the podcast recording to the stand-ups and video segments that you really end up getting a great deal and a great opportunity to see a ton of fresh local talent from around NYC. Some of which you might never see come to SI otherwise.
The show starts at 8pm on Friday, May 25th. Admission is five dollars at the door and drinks are BYOB.
SI MakerSpace is located at 450 Front St, Unit B, Staten Island, New York 10304