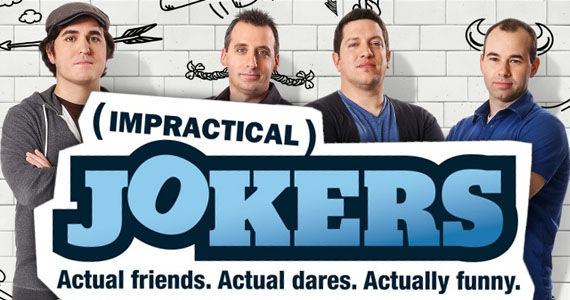 It seems like Bay Street darlings, The Tenderloins, who are famous for their TruTV hit Impractical Jokers, have recently filmed a one hour comedy special. The group has been tourning the country for the last few years, and has been steadily gaining popularity. Recently, Sal Vulcano tweeted out this message about the recording:
We're taping our 1st hour special 2night! Warner Theatre. Gettin ready now. Listening to Archie Bell & The Drells. Feelin so good #tightenup
— Ja'Crispy Vulcano (@SalVulcano) November 22, 2014
It's still unknown where and when the special will be released, but now you know to keep an eye out for it.
Written By Christopher Olivieri
Chris is a communications professional with a passion for pop culture, media, and all things creative. He has a Bachelor's degree in Communications with a specialization in Media Studies and has experience in running a pop-culture website, freelance writing, coaching, and speaking engagements. He has worked behind the scenes on music albums and co-founded a boutique web design and marketing firm. He is also an amateur photographer and musician. He is always looking for the next exciting project to dive into.