Get some office space @ "Tech Box"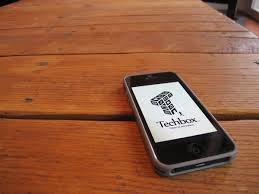 John Salas has another thing up his sleeves. Before 2014 is over, he plans to extend Staten Island's Artists Building Corp. The new office space and studio will be in the downtown area of Staten Island , located at 75 Clinton Street. Musicians, artists, and tech entrepreneurs will have a new place to call home this December 2014.
The "Tech Box" features a lounge area, a bench area of open space and a conference room. The purpose is to house those looking for a a meeting area, especially those beginning their own businesses. The idea is to have that office space, for starting entrepreneurs  in order to conduct professional conferences compared to fake staff meetings in the local coffee shop.
Turning a warehouse into a co worker space gives Staten Islanders the opportunity to get out of their cramped basements and into a space where the surroundings are also motivating having like minded folks working right next to you. Tech Box will also have additional room spaces where people are welcomed to work a bit more privately.