Halloween 2016: The Staten Island Teal Pumpkin Project Guide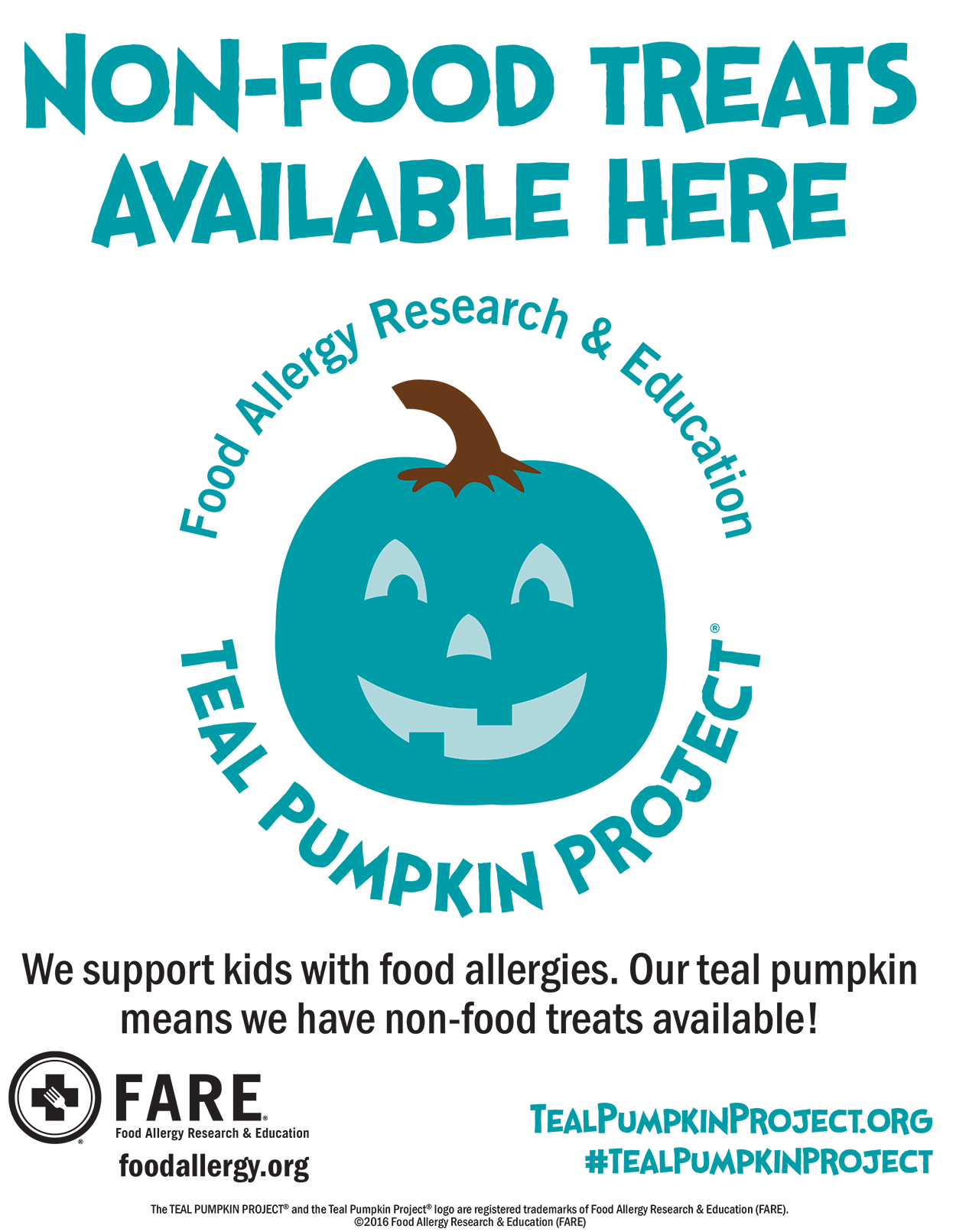 What is the Teal Pumpkin Project?
Halloween is dangerous for children with severe food allergies, and with 1 in 13 children having allergies, a night usually full of fun and magic can quickly become a parent's worst nightmare.
The Teal Pumpkin Project protects children with food allergies by offering safer choices to traditional candy. Members sign pledges to offer non-food treats and place teal pumpkins outside their doors on Halloween.
The Food Allergy Research and Education (FARE) group started the Teal Pumpkin Project in 2014, to raise awareness about the dangers of food allergies, and it has spread nationwide.
Teal Pumpkin Households on Staten Island – 2016
If you have a child or know a child with severe food allergies, below is a list of participating households across Staten Island:
751 Oakland Ave — West Brighton
171 Chandler Ave — Westerleigh
31 Nome Ave — New Springville
1001 Richmond Hill Road — New Springville
49 Belmar Drive West
51 Ilyse Court — Bay Terrace
6 Croft Court — Bay Terrace
358 Tanglewood Drive — Great Kills
127 Ridgewood Drive — Eltingville
343 Lamoka Ave — Eltingville
172 Lovelace Lane — Arden Heights
172 Woods of Arden Road — Arden Heights
250 Shirley Ave — Rossville
435 Stanford Ave — Rossville
26 West Castor Place — Rossville
54 Ashton Drive — Rossville
94 Sprague Ave — Tottenville
32 Connecticut Street — Tottenville
It's easy to get involved. Visit the FARE website to sign the pledge, download free decals and put a teal pumpkin outside your door on Halloween. Acceptable treats include food free of peanuts, tree nuts, soy, wheat, dairy and eggs, and water bottles. Popular nonfood items include stickers, pencils, glow bracelets and plastic spiders.

Latest posts by Amanda Gough
(see all)