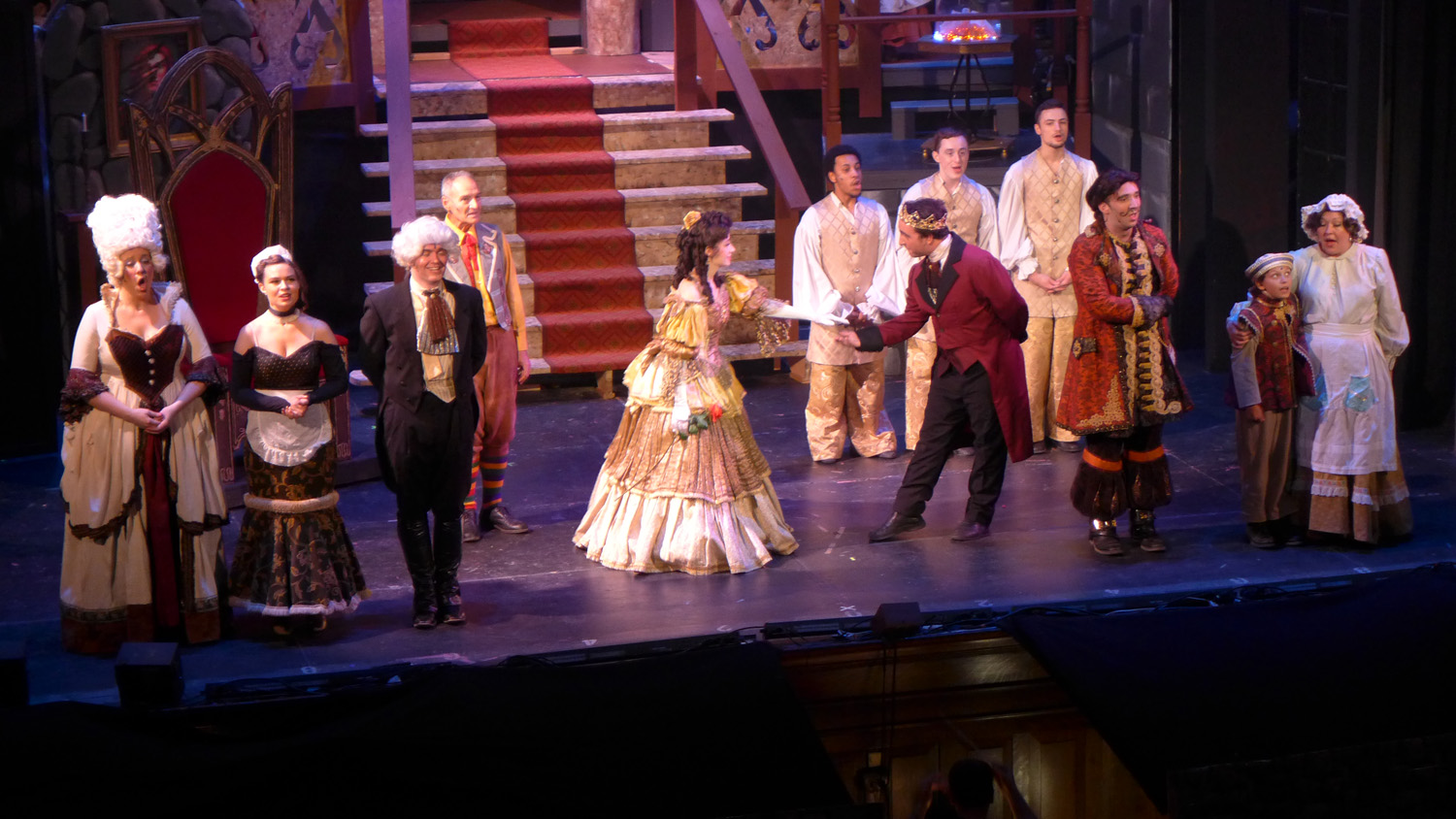 I had the privilege of seeing Beauty and the Beast at Snug Harbor Cultural Center this past weekend. In The Wings Productions produced a majestic show. I think the best way to describe this spectacle is to say that it was a "Soup to Nuts" production. It did not lack in any arena.
The notable and talented Joseph Lento directed the show, while Michael Pinto composed the fabulously crafted and well orchestrated music. May I add that the performance of"Human Again" was a particularly enjoyable component of the show. It had me think about times in life when we all lose touch with ourselves and those around us. Yet, it is always in our favor to become "human again".
Lumiere was played by my very own teaching assistant, James McKeon, and his performance was unsurpassed. James' vocal contribution was hilarious and whimsical. I was also impressed with the performances of Belle (Maria Elena Rumor), her beauty emanated in her fluid and smooth movements.  Mrs. Potts (Jenny Kelly) and Gaston (Craig Kwasnicki) were also animated, relatable and thoughtfully crafted characters that added to the show's spunk. There was not one performance that was lacking.
The costumes were ornate and intricate; they added to the already warm and saturated baroque setting. The set design created a world within a world. The colors and placement of the props immediately drew all the spectators in and wanting more. The show has ended its run, but I hope the photo gallery will help you appreciate this wonderful masterpiece. Please view Snug Harbor's website to view more shows to come.
See more great summer events at Snug Harbor, here
Written By Kristin Pitanza
Kristin Pitanza is an adjunct lecturer at the College of Staten Island and Saint John's University in which she teaches writing and education. Her dedication lies with her writing and her students. She facilitates a program through Saint John's University titled $30,000 degrees in which she helps high school students achieve a four year college career path. She is a native Staten Islander and likes writing about her hometown. Kristin also takes a large interest in adolescent development and literacy while helping students develop writing skills through the scaffolding of grammar to written text. She has helped develop department wide curriculum for her writing courses at the college. She has a Masters Degree from the Teachers College at Columbia University.