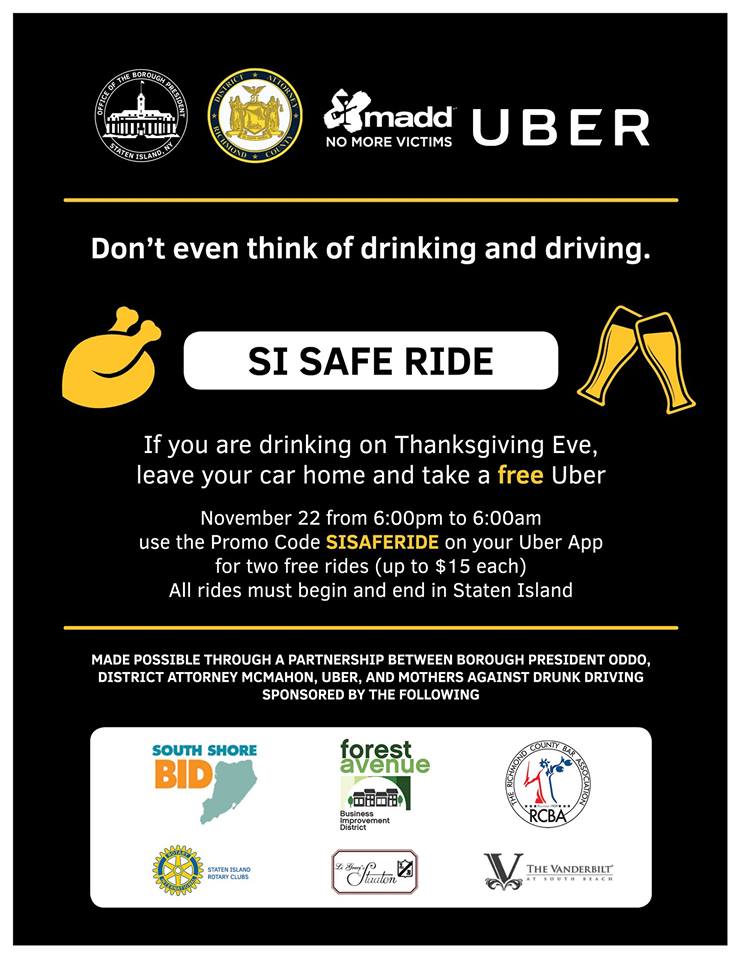 If you are one of the many people who plan on going out on Thanksgiving Eve, one of the biggest party nights of the year, don't even think about driving drunk. Leave your car at home or at a friend's house and take a free Uber.
On Wednesday, November 22 from 6:00 pm to 6:00 am, use the Promo Code SISAFERIDE on your Uber App for two free rides (up to $15 each). All rides must begin and end in Staten Island.
SI Safe Ride is made possible through a partnership between Staten Island Borough President James Oddo, Staten Island District Attorney Michael McMahon, UBER and Mothers Against Drunk Driving.
SI Safe Ride is sponsored by the following local businesses: South Shore BID, Staten Island Rotary Clubs, Forest Avenue Business Improvement District, Li Greci's Staaten, the Richmond County Bar Association and the Vanderbilt at South Beach.