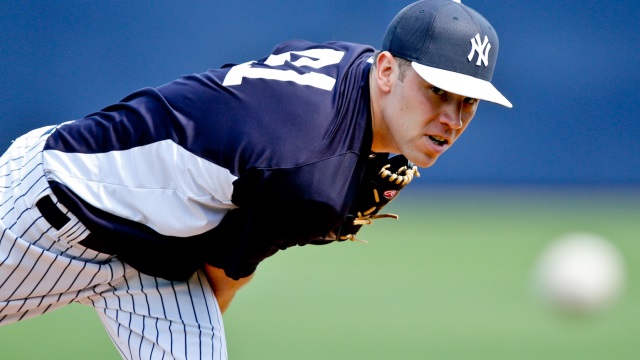 Former Staten Island Yankee Chase Whitley has missed out on being the New York Yankees 5th starter but had a stellar start on Wednesday April 1st and looks to be a shoe in for a reliever spot on the team.
On Wednesday Whitley struck out half the batters he retired, six in four innings, which doubled his spring training strike out total. For the month of March Whitley posted a 1.17 ERA, a 1.04 WHIP, 4/1 K/BB, and a 1.13 GB/FB (ground ball to fly ball) ratio in 15.1 innings. The low WHIP and the ability to induce ground balls more frequently thank fly balls should be especially exciting for the team since they've had issues giving up home runs over the past few years.
Whitley has bullpen experience including a run as close for the Staten Island Yankees back in 2010. Whitley spent the second half the 2010 season in Richmond County ball park where he dazzled fans with a 1.31 ERA and nearly a 3/1 K/BB. Minor League systems all over the country have players come through that never achieve their dreams of playing for the Big Leagues but it looks like the SI Yankees produced another keeper for prime time.