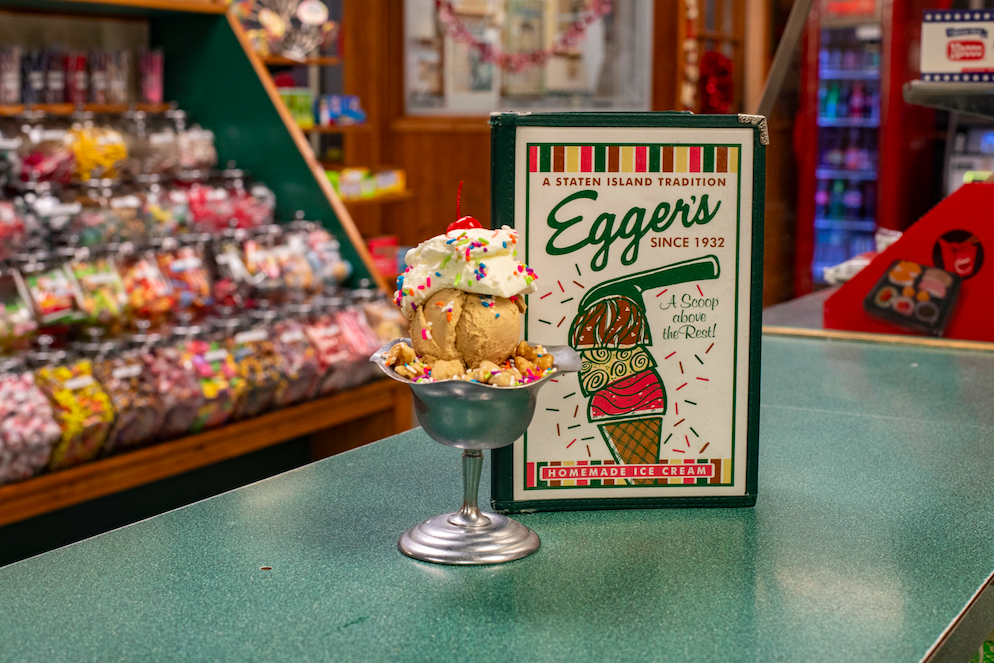 Beginning on Friday, May 17th, one of Staten Island's most-delicious institutions, Egger's Ice Cream, will be opening a Summer pop-up shop at URBY.
The location will feature 15 original flavors as well as 3-4 flavors of the month, in addition to old-fashioned candy, classic soda fountain beverages, chocolate novelties and custom cakes & everything else that fans have come to expect from the 1930s inspired ice cream parlor.
Unique to the URBY location will be a specialty ice cream flavor that has been created in partnership between URBY and Egger's. Using farm-to-table ingredients from URBY's 5,000 square foot farm, Rabbit's Garden, which is managed by farmer-in-residence Olivia Gamber, the flavor will incorporate herbs and plants into Egger's signature recipes.
The space will include counter seating and outdoor tables in addition to a walk-up window for to-go orders. All of it within a beautiful view of the Staten Island waterfront.
So come down May 17th starting at 11am and continuing all throughout the Summer for a unique treat to beat the heat.