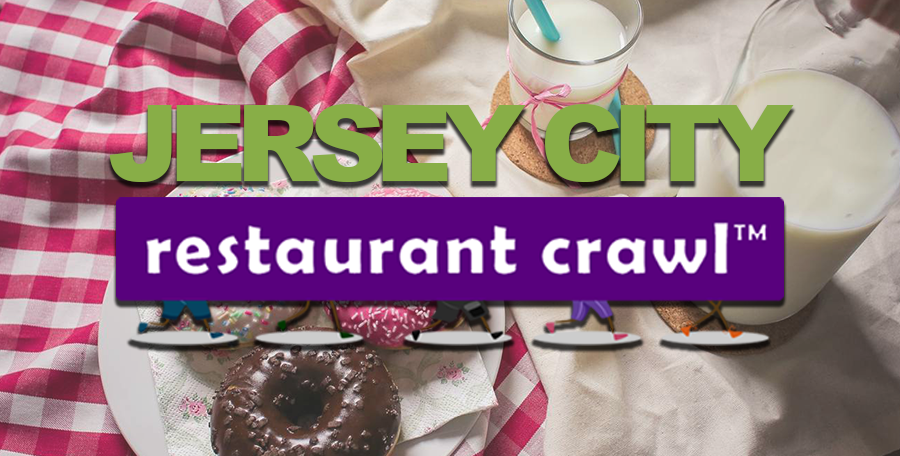 Have you ever wished that you could sample food from your neighborhood's restaurants? Or that you could sample the food from that new restaurant down the street before you bought an entire meal? Ettore Mazzei, founder of This Way on Bay and RestaurantCrawl.us, knows that desire all too well. Mazzei has been a restaurateur for nearly 30 years, and with that comes tons of experience and creative ideas to help grow the local economy and food industry.
Mazzei's first Restaurant Crawl was hosted in Staten Island's North Shore, the Crawl drew a crowd of 300 people and helped the local businesses get their food out to the general public. It was then that he saw the potential that this brand had, and launched a new crawl in Hoboken, NJ. Based off of the massive success of Hoboken, two other Crawls were launched; one in Park Slope and another in Williamsburg. Now, we are headed to Jersey City!
The Jersry City Restaurant Crawl will be RestaurantCrawl.us' first Semi-Annual Crawl. The Jersey City Crawl will be hosted on Sunday, October 4th from 1-6pm. From 5-6pm a mix and mingle will be held in order for participants in the event to vote for their favorite restaurant from the Crawl. Now, at this point, you may be wondering, what is a Restaurant Crawl? A Restaurant Crawl is a self guided tasting experience were you can go to each participating restaurant to try a party sized sample of the restaurant's favorite dish to prepare. You can start at any restaurant and are encouraged to set your own pace. At the end of the Crawl, everyone is encouraged to go to the mix and mingle location in order to regroup and share your experience with fellow Crawlers.
Sunday, October 4th, is going to be a beautiful day in Jersey City and we are so excited to host our first Crawl there. The Crawl starts at 1pm and ends at 6pm.
You can purchase tickets for the Jersey City Restaurant Crawl at EventBrite.com or by following this link. We look forward to seeing you on Sunday, October 4th at 1pm.
Written By Alexandra Nyman
I am a 24 year old fashion blogger from the Poconos who has finally made the move to the big city… sort of. Living on the Forgotten Borough has its perks though, there are some great local fashion spots, and a budding fashion community right here in our backyard. And a quick hop on the ferry brings us all of the inspiration we need. If you have a fashion tip or a lead on a fashion event, send me an e-mail at Alexandra.M.Nyman@gmail.com.