3 B's A Recipe for Success: Bayou, Beso, and Blue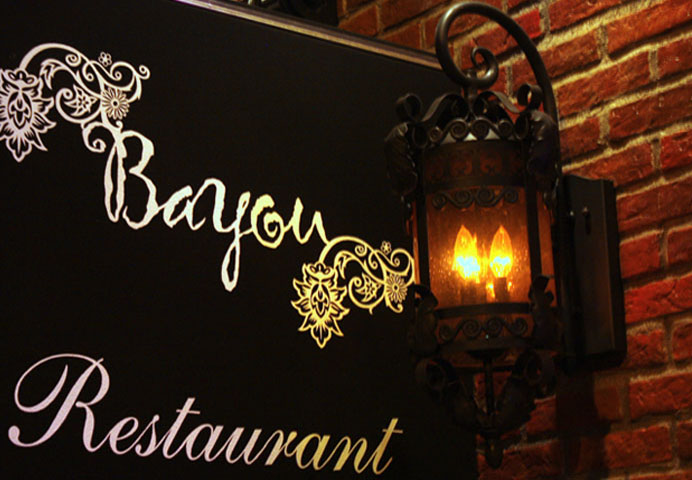 We always enjoy a 'started from the bottom and climbed to the top' story. Julian Gaxholli, the owner of the North Shore's threesome, is one of those stories and has been making a huge difference with his popular restaurants; Bayou, Beso and Blue. Bayou takes you to New Orleans; with its Creole cuisine dishes. His other B, Beso specializes in Authentic Spanish Cuisine having a Tapas Bar as the finishing touch to the colonial restaurant. Gaxholli's latest venture , Blue sits along the New York Harbor matching its Mediterranean menu.
Chef Gaxholli began his interest in the culinary world when he first arrived to New York from Albania. His career started at age 16 at Adobe Blue's as a busboy. Having inspirations from his mother's cooking and his hospitality attitude from his Diplomat father, Julian grew with an appreciation for the kitchen early on. Julian opened Bayou with partner Ken Tirado who was a partner at Abode Blues in July 2003 over 11 years ago, allowing islanders to get a taste of Louisiana just on the northeast side of Staten Island.
Spicing up St. George with a Spanish kiss the chef soon opened Beso (translated to 'kiss' in Spanish) in 2009. A spicy dinner would include paella overdosing on seafood with chorizo. Blue, named was inspired due to its adjacent oceanfront view. It gives Staten Island a real Mediterranean feel featuring a bar/lounge to compliment it's guests. Beso has a weekend brunch while Blue welcomes a Sunday Clam Bake.
From busboy, to restaurant owner, to multi-restaurant owner, to property owner, Juilan Gaxiholli makes us North Shore Staten Islanders proud, and he adds joy to so many lives with his great food, great service, great music, and magnificent décor.
Bayou, Besos and Blue are open 7 days a week for lunch & dinner and their web sites are easy to remember given they are the names of the restaurants + nyc. All have pre fixe menus during the week.
Bayou
1072 Bay Street | 718 273 4383 | bayounyc.com
Jazzy Wednesday Live Jazz By: Karlus Trapp
Sunday Jazz Brunch Live Jazz with Father-Son duo Bob & Kris Kaiser
My Favorite Fat Tuesdays with fabulous duo Mark Sganga & Larry D'albero playing Live Acoustic Blues & Rock
Beso
11 Schuyler Street | 718 816 8162 | besonyc.com
Fine Spanish Cuisine and Tapas Bar. $8 lunch specials. Pre Fixe Mon to Wed 3 course meal $20.14
Blue
1115 Richmond Terrace | 718 273 7777 | bluerestaurantnyc.com
Highlights include outdoor seating area under a beautifully crafted pergola.
Gothic-style dining room with waterfront views from any seat in the restaurant.
Island's only industrial view where the vibrant shipping and tugboat industry parade nautical tugboats and cargo ships creating a peaceful and serene atmosphere. Sunday Clambake, 3 course $29.95