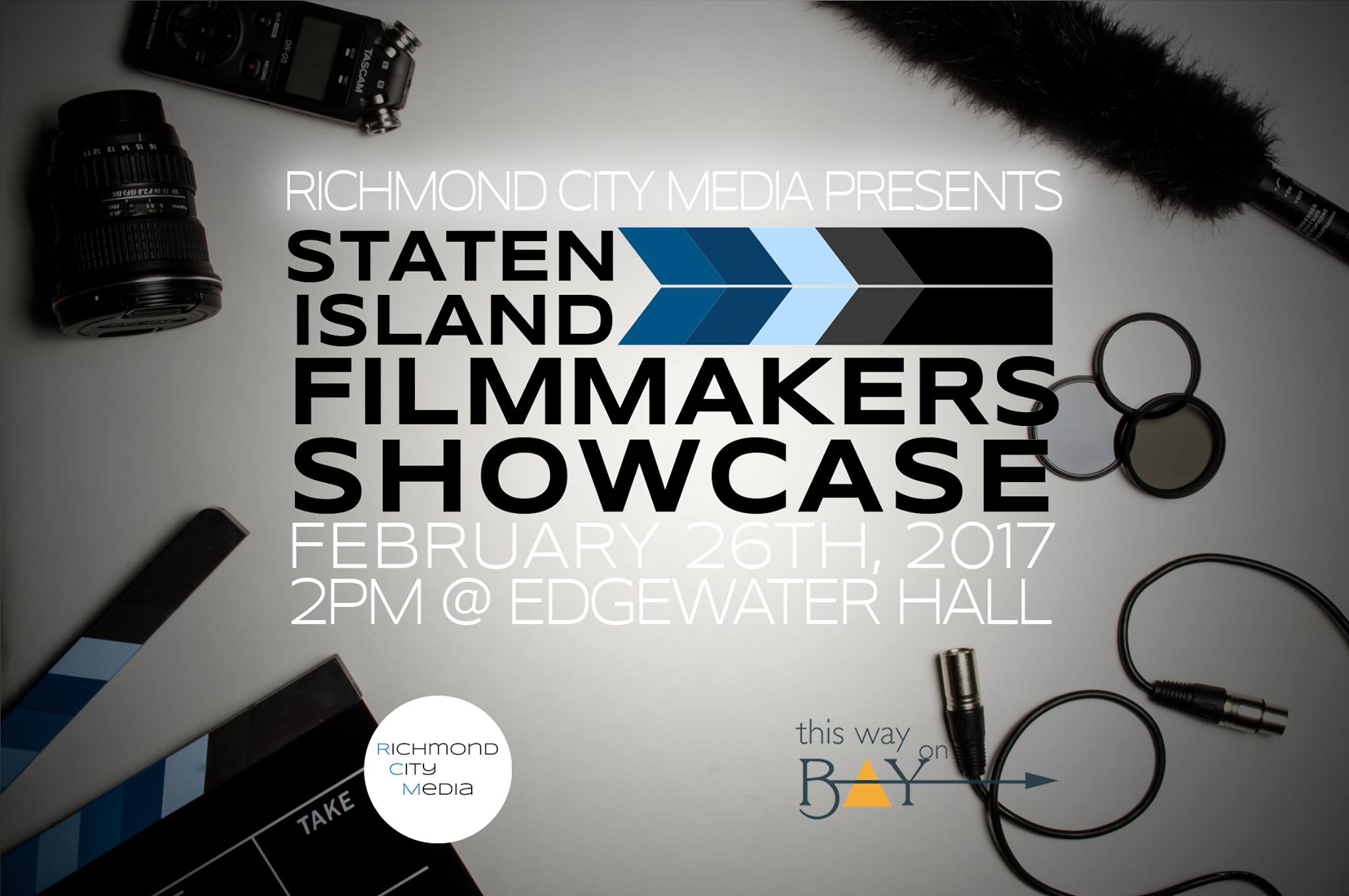 On February 26th, Richmond City Media and This Way on Bay present a night of networking and film showcases.
The Staten Island Filmmaker's Showcase is heading into it's second year after a big turnout last winter. The event takes place at the beautiful Edgewater Hall and a ticket gets you access to a day of three shows and a meet-and-greet with the filmmakers.
Experience universal stories in "Of Life and Art" featuring poetic narratives and a documentary that challenges national fears.

Don't miss the back to back laughs in "Without a Laugh Track" featuring a series of dark and witty comedy shorts.

And catch your breath with the dramas in our spotlight show, "Island Blues" with works steeped in Staten Island and New York flavor.
Tickets are only nine dollars when you buy through EventBrite and each ticket is an investment in an afternoon of networking and making friends with fellow filmmakers and creatives from all across Staten Island and beyond.
Sunday February 26th from 2pm to 7pm at Edgewater Hall 691 Bay St, Staten Island, New York 10304
Richmond City Media, showcasing Project Alice–a new and unique type of artistic project:
https://www.youtube.com/watch?v=XiGtCUemII8
Written By Vin Forte
Vin Forte is a writer. He also hosts the 'Any Time with Vin Forte' podcast. He is currently working on an anthology of short stories due out later this year.