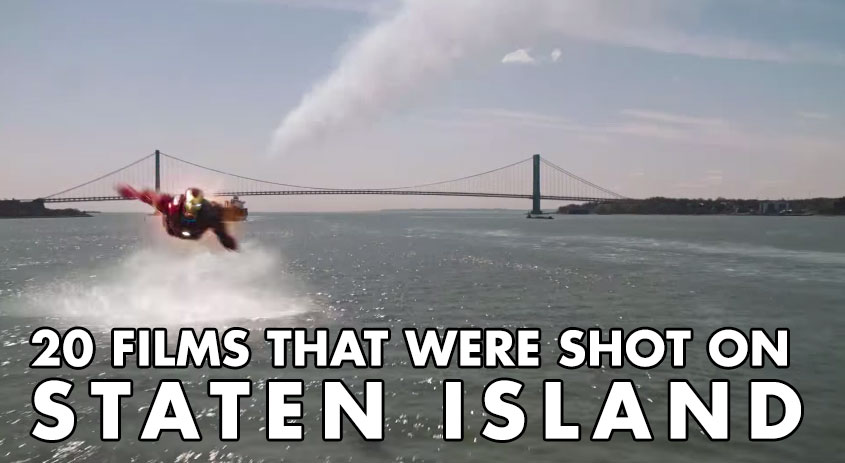 With the Netflix release of Staten Island Summer coming up fast (July 30th, 2015), we thought it would be fun to take some time to look back at some other popular movies with at least one filming location on Staten Island.
Our borough is perfect for filmmakers working in New York City, because it offers a more residential backdrop as compared to Manhattan or Brooklyn's big city locations. Staten is such a popular place to shoot, that Brooklyn based film studio Broadway Stages is in the process of converting the Arthur Kill Correctional Facility into sound stages and studio space.
So, what kind of movie magic has been made here? Let's take a look:
The Godfather is the grandfather of the modern mafia movie, and it's probably the reason so many other mob-themed projects were shot here. You might recognize Emerson Hill and Mt. Loretto in the Francis Ford Coppola classic. You might have read that the famed "Godfather House" at 110 Longfellow Avenue, was recently up for sale.
Another mob classic, Martin Scorcese's Goodfellas used Staten Island as a location. Specifically, you can see Lorraine Bracco shopping in the Best Buy shopping plaza near the Staten Island Mall.
John Travolta's disco favorite features an icon of Staten Island that I'm surprised isn't used in more films. In the film, Travolta explains some interesting 1977 facts about the bridge. Whether or not there's a person buried in the bridge's cement may or may not be true.
Yet another mob flick, the Johnny Depp and Al Pacino led tale of an undercover FBI agent infiltrating the mafia called Staten Island home. One scene saw Pacino and Depp walking along the Great Kills marina. It's been said that the film inspired the Notorious BIG's verse in Puff Daddy's "All About The Benjamins," so Staten Island can take just a little bit of credit for that.
Coppola shot here, Scorsese has shot here, so of course Spielberg was going to shoot on Staten Island. His 2005 remake of War of the Worlds starred The Korean War Veterans Parkway as Tom Cruise's escape route in the midst of an alien invasion. It also featured the destruction of the Bayonne Bridge:
Will Ferrell and Eva Mendes hosted Mark Whalberg for dinner in New Dorp for a scene in Adam McKay's buddy cop parody, The Other Guys. You can also see the duo walking down Sterling Avenue in the hilarious film.
Jim Carrey and his penguin buddies took a trip to the Staten Island Zoo, which doubled as the fictional "New York Zoo" for a couple of scenes in the 2011 comedy. Take a look at some behind the scenes footage below:
Do we see the trend of mafia films yet? Billy Crystal and Robert Deniro star in the story of a mob boss and his beloved therapist consigliere. The movie was filmed in part, up on Todt Hill. It also features an in-tact Bayonne Bridge, before the aliens of War of the Worlds destroyed it.
It happened pretty quick, but at the end of Joss Whedon's The Avengers, Iron Man chases a nuclear missile around the Verrazano Bridge. Technically, this was probably B-Roll footage, but it was shot for the movie, and I want to be proud that Staten Island has made it's way into the Marvel Universe.
The Matthew McConaughey and Kate Hudson romcom filmed scenes on the South Beach Boardwalk, Buono Beach, and on the Staten Island Ferry. It is unclear if coming to Staten Island is one of the ways describing how to lose a guy. We'll keep you updated on that. If you've got a quick eye, you can spot the duo on the ferry in the official trailer:
Jack Black and the kids of School of Rock put on a show at Staten Island's historic St. George Theater and spent time hanging out at Dock Street in the historic Edgewater Hall.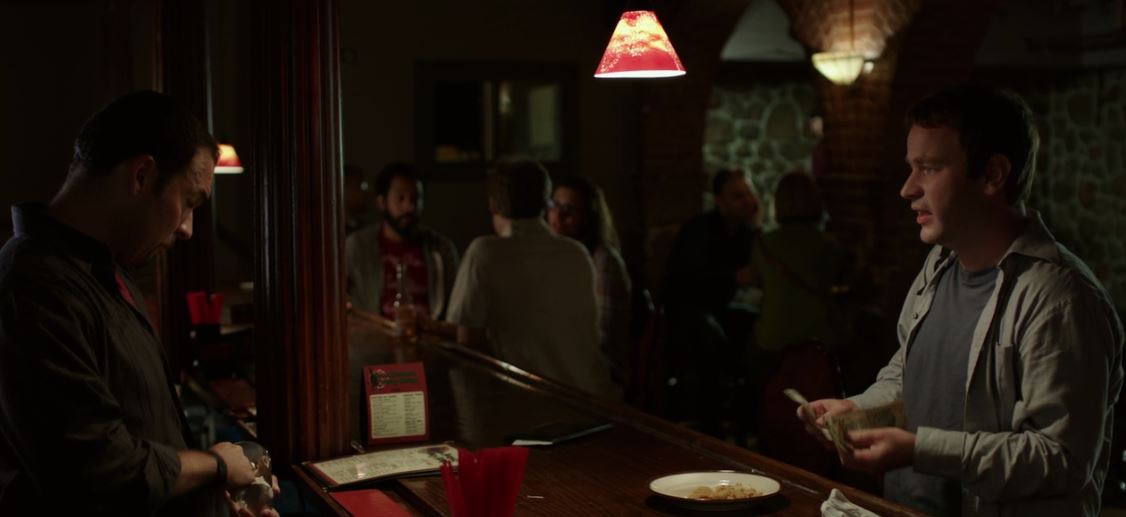 Another Film shot in Dock Street, Mike Birbiglia's film adaptation of Sleepwalk With Me had the underground rock club double as a comedy club. Also featured in the film, comedian Marc Maron makes an appearance as a fellow comedian giving Birbiglia advice before he takes the Full Cup (Now Hashtag Bar) stage.
Because she played a Staten Island girl in Working Girl, Melanie Griffith and co. can be spotted at a number of Staten Island locations, including a church, an apartment, and of course the Staten Island Ferry. Simon's music video for "Let The River Run" was actually shot on the Ferry.
The film was parodied on Fox's Bob's Burgers, in their Working Girl/Die Hard mash up titled "Work Hard Girl, or Die Trying" That performance *also* featured an appearance by the Staten Island Ferry.

Al Pacino films on Staten Island, quite a bit. In Scent of a Woman, Pacino and Chris O'Donnell can be seen on the streets of the island's south shore, specifically Prince's Bay.
You're right! That was Alfonso's Pastry Shop that you spotted in the 1983 comedy, Easy Money. The Rodney Dangerfield/Joe Pesci film featured a semi-attached house located on McVeigh Ave as well as scenes shot on Forest avenue.
One of Adam Sandler's last decent comedies, Big Daddy, ended at a memorable birthday party which took place at a Hooters on Staten Island. Hooters was formerly located at the corner of Clove Road and Hylan Boulevard. It's now a Walgreens.
Exterior shots of Dr. Marta Shearing's house for The Bourne Legacy (also known as the Bourne movie without Matt Damon) were shot at Pouch Camp. There's actually a great article about how they went about turning a much smaller building into the one you see above, here.
Patton Oswalt made a brilliant turn as a sportsradio obsessed fan from Staten Island. It features the Arthur Kill Correctional Facility, RUMC hospital, and areas around Midland Beach. You can spot some of those locations in the official trailer:
The tromaville cult-classic, The Toxic Avenger called Staten home for a few important shots. Twitter user @AmberSmelson learned this and took it as an opportunity to make fun of us:
The Toxic Avenger was filmed in Staten Island, because they didn't need to hire a set dresser #borobash

— amber sophia nelson (@AmberSmelson) October 23, 2013
Joke's on her because Staten Island is on the verge of becoming an urban getaway. 1984 is a long long time ago, Amber.
It would be some kind of travesty if Colin Jost's star-studded tale of one Staten Islander's last summer before college wasn't shot on SI. I mean, it's called Staten Island summer after all. You can spot a number of Staten Island locations and references in the trailer:
Know of any other films starring Staten Island? Let us know, and we'll include them in a part 2 sometime!
This post was created in conjunction with Staten Island Film Locations. Sources [1, 2, 3, 4, 5]
Written By Christopher Olivieri
Chris is a communications professional with a passion for pop culture, media, and all things creative. He has a Bachelor's degree in Communications with a specialization in Media Studies and has experience in running a pop-culture website, freelance writing, coaching, and speaking engagements. He has worked behind the scenes on music albums and co-founded a boutique web design and marketing firm. He is also an amateur photographer and musician. He is always looking for the next exciting project to dive into.