Waters At Play Festival Looks To Highlight Stapleton Waterfront Park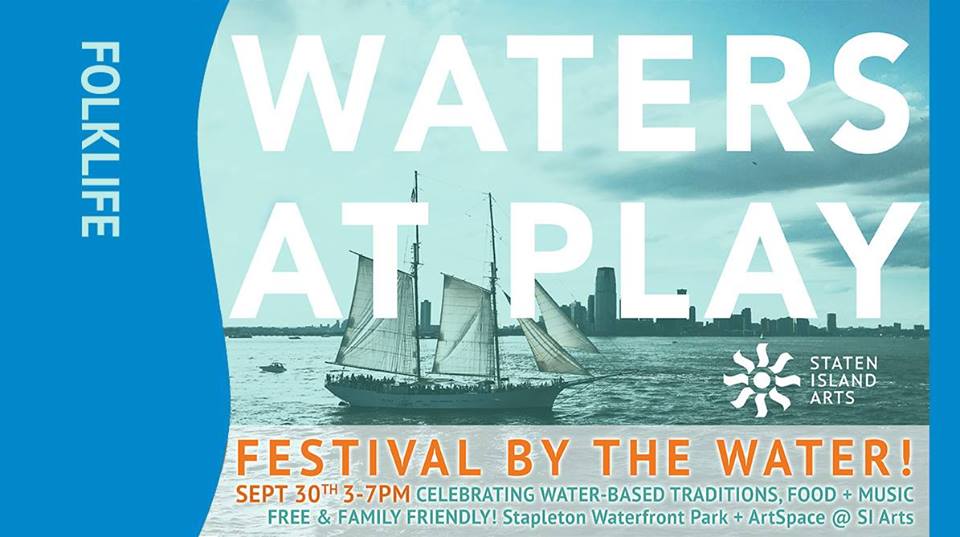 The Waters At Play festival will be taking place September 30th at ArtSpace at SI Arts, 23 Navy Pier Ct. & Stapleton Waterfront Park. The event aims to raise awareness and appreciation of Staten Island's sometimes under-appreciated maritime culture and traditions.
The event runs from 3pm to 7pm. Between 3-5pm there will be interactive demonstrations of fishing and casting techniques, nautical knot tying, and a chance to make your own floating Aarti Hindu lamp. You can also see skateboarders along the water, sample fish-based cooking from Sri Lanka and Sierra Leone, and add your own art to their chalk blacktop mural. From 5-7pm inside the ArtSpace Gallery there will be a concert of Seafaring Music that will feature Indian, Sri Lankan, and Latino sounds.
The event is free, but you can reserve your spot by grabbing a ticket over at this link.
So come on out and support local maritime culture on SI.
September 30th. 3pm-7pm. Location: ArtSpace @ SI Arts, 23 Navy Pier Ct. & Stapleton Waterfront Park, Staten Island, NY 10304

Latest posts by Vin Forte
(see all)