WATCH: Key Players Explain What The NY Wheel and Empire Outlets Will Mean To Staten Island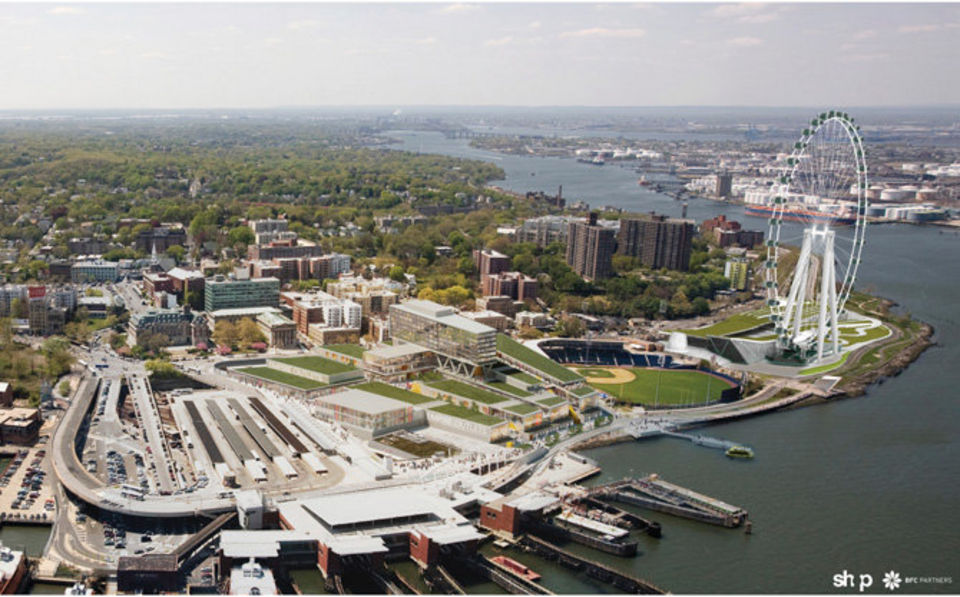 Interviews About The New York Wheel & Empire Outlets
We've been following the development of the New York Wheel and Empire Outlets for some time now. We've shared computer renderings of what the area will look like, a drone view simulating what a rider will see on the wheel, and outlined the four key development projects of which the Wheel and Outlets are a part of. Today, we give you a series of interviews , originally uploaded to the official New York Wheel YouTube account, from some key players to the completion of the project, as well as in the north shore community.
James Oddo – Staten Island Borough President
Rich Marin – President & CEO, New York Wheel
Joseph Ferrara – Principal, BFC Partners: Developer of Empire Outlets
Lynn Kelly – President and CEO, Snug Harbor Cultural Center & Botanical Garden
Cheryl Adolph – Interim President & CEO, Staten Island Museum
John Pitera – Managing Director, Casandra Properties
Erin Urban – Founding Executive Director, Noble Maritime Collection
Daniel Tess – Senior Project Manager, Gilbane Building Company
Chris is the co-owner of NB Technologies, co-founder of Dog and Pony Show, video producer, freelance writer, internet coach, fire alarm inspector, former child model, and Photoshop guy. He's also a fan of pop-culture, proponent of awesomeness in the world, Mets fan, self improvement enthusiast, & ENTP.
Latest posts by Christopher Olivieri (see all)