Drone Footage Simulates The View From The New York Wheel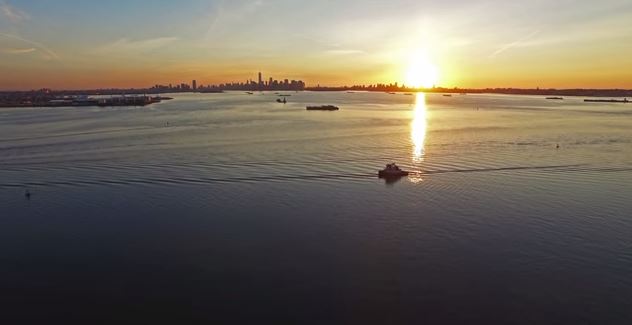 If you've been curious what it might be like to ride on board the planned New York Wheel, you're in luck. Youtuber, Scott Grella, sent a drone up in the location where the "observation wheel" will be constructed in the near future.
The Manhattan Skyline looks exceptionally good during sunrise. Also of note, The Richmond County Ballpark, home of the Staten Island Yankees is surprisingly pretty from above.
What do you think about the view? Will it be worth the price of admission?
[via LairdKlein.com]
Chris is the co-owner of NB Technologies, co-founder of Dog and Pony Show, video producer, freelance writer, internet coach, fire alarm inspector, former child model, and Photoshop guy. He's also a fan of pop-culture, proponent of awesomeness in the world, Mets fan, self improvement enthusiast, & ENTP.
Latest posts by Christopher Olivieri (see all)