This Friday, Young Lucid, Starda, and More To Perform at SI Performing Arts Festival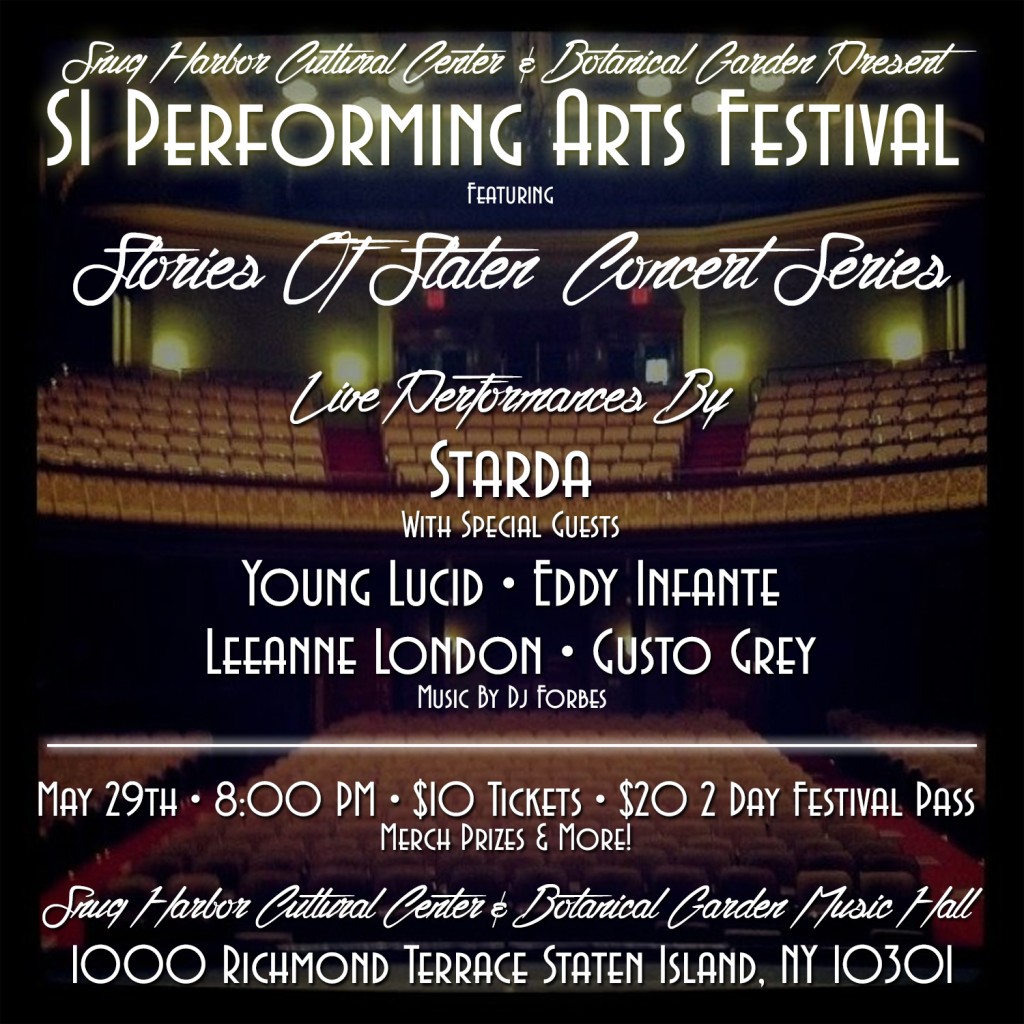 Young Lucid, Staten Island's hip-hop wunderkind, is part of this Friday's SI Performing Arts festival in an event called the "Stories of Staten Island Concert Series."
The May 29th event begins at 8pm, and also features performances from Starda, Eddie Infante, Leanne London, & Gusto Grey. The SI Performing Arts festival is held at and presented by Snug Harbor Cultural Center and Botanical Garden.
According to Snug Harbor's website, here's what the SI Performing Arts festival is all about:
This two-day showcase of local musicians, dancers and spoken artists includes musician Shoshana Vogel & Friends, Tina Thompson's Skin Dance Company, the Sri Lankan Dance Company, the Unity Cultural Workshop, and others. It is curated by dancer, choreographer and teacher, Sheila Rohan, and is funded through the generous support of ALL ACCESS ARTS, and New Council Members Debi Rose and Steven Matteo.
For more information about it, click here.
For more information about Young Lucid, click here.
Snug Harbor Cultural Center | 1000 Richmond Terrace [map] | snug-harbor.org
Chris is the co-owner of NB Technologies, co-founder of Dog and Pony Show, video producer, freelance writer, internet coach, fire alarm inspector, former child model, and Photoshop guy. He's also a fan of pop-culture, proponent of awesomeness in the world, Mets fan, self improvement enthusiast, & ENTP.
Latest posts by Christopher Olivieri (see all)