Pussywolf Pizza Party Serving Up Hot Jams This Friday at Marie's Gourmet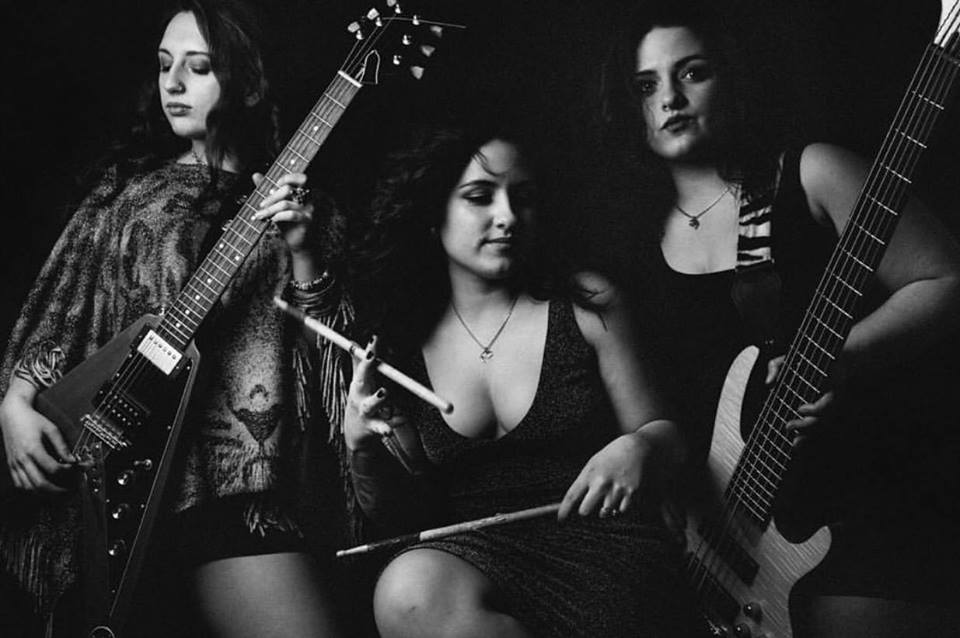 This Friday night, May 6th, Staten Island's three-piece powerhouse of rock, Pussywolf, are presenting a night of music and food with a 'Pussywolf Pizza Party' at Marie's Gourmet.
According to guitarist/vocalist Katie Ballou:
Joe Crispiano, guitarist from Sharon Jones and the Dap Kings, will be DJ'ing. Blues, Soul, and R&B 45's will be spinning before, between and after bands. An unnamed blues band will be opening the night. Also we may or may not be fed pizza while we play.

Pussywolf themselves have seen a steady growth during the last couple of years as they have been grinding away at the NYC music scene and carving out their own territory, like a wolf eating it's prey.
As Katie tells it:
We've just been taking it as it comes. We write something new almost every practice and refine/explore it together. Sometimes the finished product is drastically different from what it started as. There will be an initial riff or melody and someone will be inspired from there and branch off into another idea that leads to another idea and so on. Our influences are constantly changing and our abilities as musicians and our relationship as a band are constantly evolving and I believe that all factors in to our sound as well.
So if pizza and hot blues rock are your thing (and why shouldn't it be?) then check out the Pussywolf Pizza Party at Marie's Gourmet, 977 Victory Blvd, this Friday night at 10pm.

Latest posts by Vin Forte
(see all)