Staten Island Rapid Transit – A Definitive Look at the Railroad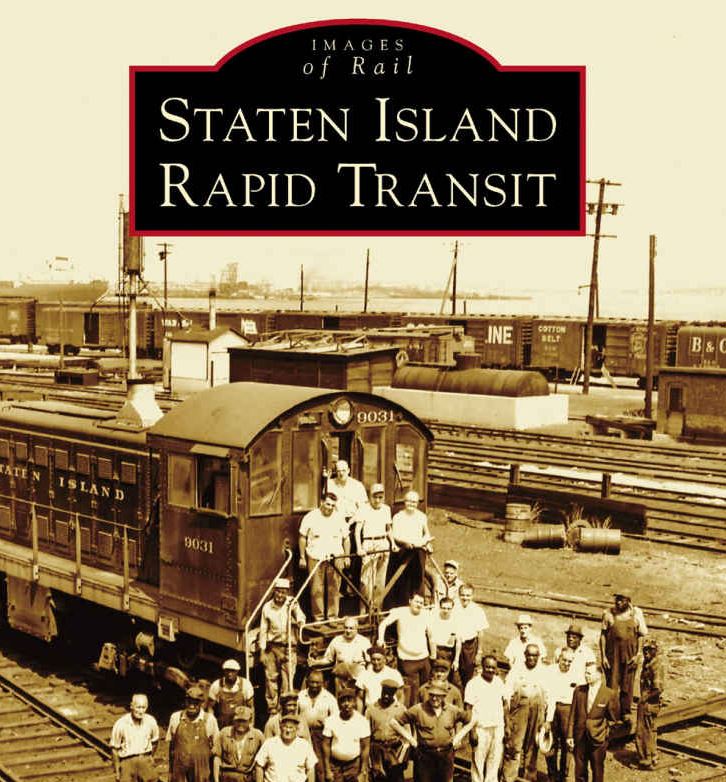 This book was written by my one and only brother, Marc Pitanza, and was published by Arcadia Publishing. It is a highly extensive look at the late railroad line known as the Staten Island Rapid Transit.
This book is the first volume published on the railroad in over 50 SEOyears. It offers a complete study of the line and its facilities, including its obscure branches and lesser-known customers. This book is a photographic tour of a unique branch line that operated in the shadow of Gotham. So, come along as we "Ride the Rapid"!

-Marc Pitanza
The Staten Island Rapid Transit was dynamic in that it was a commuter railroad, with cars that were very similar to the average city subway cars; yet it was also a freight railroad that carried a majority of Baltimore and Ohio's traffic for the New York Harbor. The first passenger train was inspected on February 1, 1860, and ran from Vanderbilt's Landing (modern-day Clifton) to Eltingville. It then was extended to Tottenville in June of the same year and became open to commuters shortly after that. Captain Jacob Vanderbilt of the famous Vanderbilt Family became president of the line on on September 4, 1861.
The book takes its readers on a long and fascinating ride through a pivotal piece of Staten Island History, the one and only Staten Island Rapid Transit. Please be sure to check it out!!
Find the book in print on Amazon,

here 
and on Kindle,

here

Latest posts by Kristin Pitanza
(see all)