Motorcycles on Bay: Where to Find Motorcycles on Staten Island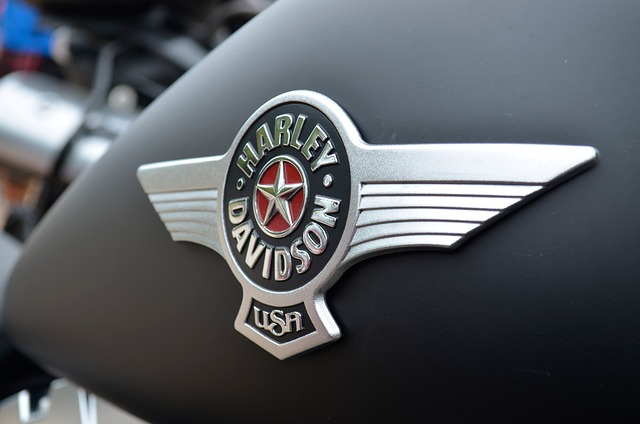 With the Grand Opening of Gotham Motorcycles inching closer (a soft opening in February with a grand opening in March), it is fair to say that Downtown Staten Island can claim the title Motorcycle Headquarters of NYC. Most islanders have no idea that you can find many different brands of Motorcycles on Staten Island.
Whether you're looking for Harley Davidson, Suzuki, Indian, the 3 Wheeler Spyder, or Slingshot, TWOB is here to shine a light on some of the island's best dealerships.
Frank Lombardi & Sons
Frank Lombardi & Sons, a Harley Davidson shop opened in 1905 and is celebrating it's 110 year anniversary. Before becoming an exclusive Harley Davidson Dealer, the founder Frank Lombardi sold Indian, B.S.A., BMW, AJS, Excelsior-Henderson, Ariel, NSU and Royal Enfield. Vespa scooters, Schwinn and Columbia bicycles were also figured prominently in the equation.
Frank Lombardi & Sons 442 Bay Street Staten Island NY 10304 (718) 447 4009 www.lombardi-hd.com
Bay Harbor Motors
Bay Harbor Motors is a Suzuki, Kawasaki & Can Am Spyder 3 wheel Motorcycle Dealer.  They are top dealers on the east Coast in many of the brands they carry. They also sell Boats & Watercraft to include Baja, Yamaha, Fountain & Sea Doo and ATV's & Utility Vechicles to include Polaris, Kawasaki, Can am & Kawasaki.
Bay Harbor Motors 457 Bay Street Staten Island NY 10304 718-447-2020 www.bayharbormotors.com

Gotham Motorcycles
Gotham Motorcycles is an Indian, Victory & Slingshot Motorcycle Dealership celebrating its Grand Opening this month. Owner Mark Crescitelli is the great grandson of Frank Lombardi, a Staten Island Motorcycle dealership pioneer. Polaris Industries manufacturers all of the brands Gotham will sell. Polaris introduced Victory Motorcycles in 1997, and reintroduced the classic Indian Motorcycles in 2011 and started manufacturing Slingshot, a three-wheel motorcycle in 2014.
Gotham Motorcycles   364 Bay Street, Staten Island, New York 10301   718 447-0020
Superior Motorcycles
Superior Motorcycles is a sales and repair shop that has been operating since 2006. They specialize in repairs and restoration of all makes and models of motorcycles, motorscooters and ATV's. Owner, Bert Fernandez is a former motorcycle racer from Sri Lanka. He and his staff have over 25 years experience in all areas of motorcycle restoration and repair.
Superior Motorcycles   490 Bay Street on Congress Street Staten Island, NY 10304            718 966-0606 
Ettore grew up working in the restaurant & catering business from the age of 12. He graduated from the College of Staten Island with a Bachelors in Mathematics & Finance in 1985. In 1986 he started chez vous caterers from the basement of his home in Dongan Hills. In Oct 1987 he rented the first floor of Edgewater Hall at 691 Bay Street. A few years later he added the party rental division to chez vous. In 1997 he purchased Edgewater Hall and renovated the lofts on the second & third floor making them party spaces. Shortly thereafter he purchased from his tenant the cellar bar creating Dock Street Underground a live music venue. With real estate prices increasing in NYC, Ettore expanded to the Catskill Mountains and purchased Shandelee Lake Inn, a 1860 dutch barn and the first mansion built in Liberty NY and restored them. His creative projects include his CD Sweet on You, his book, It's Your Right to be Fit, Sexed, and Happy, So Claim It, and he is developing a TV series called Business Underground. He is a partner in Hanz On Music, an R&B / Hip Hop record label. Their latest project method Man presents Hanz On, includes the single "Shining Star" which is available on iTunes. Their next project The Meth Lab is Method's Man next album. His publishing company, Relationship Ed Publishing has released, you jump i jump and will be releasing will be releasing Healthy Relationships 101:The Book