Ingrid Michaelson Covers Radiohead's "Creep"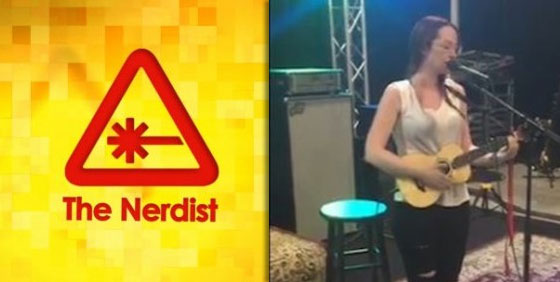 Staten Island's Ingrid Michaelson now has 6 full length albums to her name. She's gone from performing on stage at Martini Red to being an international superstar. Today, the artist has a video making rounds on the internet from Chris Hardwick's The Nerdist podcast. The clip features Ingrid covering the Radiohead classic "Creep" on a Ukulele.
Listen to her entire appearance on The Nerdist Podcast, here.
Chris is the co-owner of NB Technologies, co-founder of Dog and Pony Show, video producer, freelance writer, internet coach, fire alarm inspector, former child model, and Photoshop guy. He's also a fan of pop-culture, proponent of awesomeness in the world, Mets fan, self improvement enthusiast, & ENTP.
Latest posts by Christopher Olivieri (see all)