The Guggenheim Treasure: $20+ Million In Silver Sits Off The Coast Of Staten Island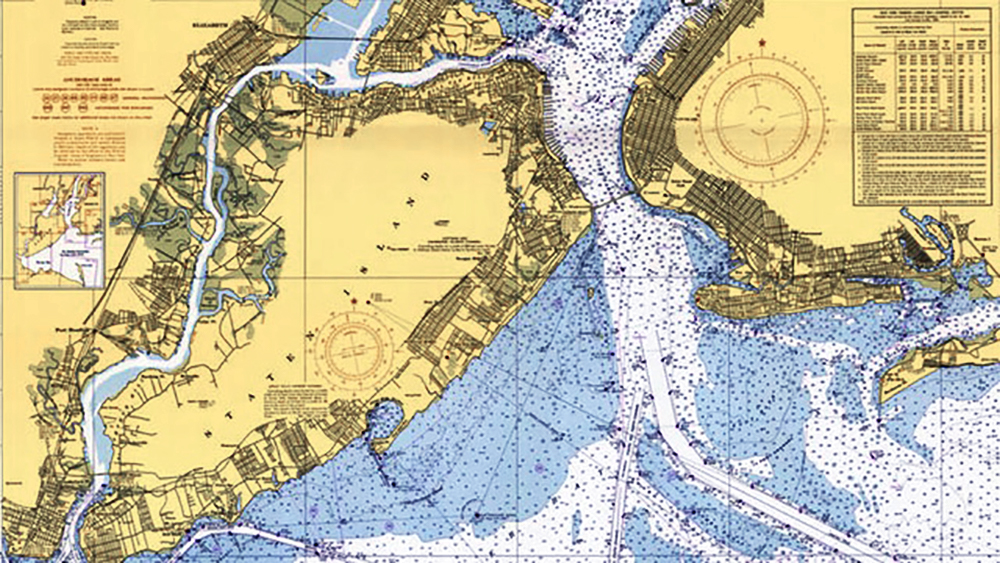 Staten Island's Lost Treasure
Staten Island doesn't have a lot in common with Robert Louis Stevenson's "Treasure Island," except for the fact that both islands have a treasure to be found. Only, the treasure that Staten Island boasts, is non-fictional. Some know of it as The Guggenheim Treasure.
In the waters of the Arthur Kill, between Staten Island and New Jersey, lies over twenty million dollars in silver ingots. The bars of precious metal have been at the bottom of the waterway since one quiet night in September in 1903.
On the still, moonlit night of September 26, 1903, a tug urged the barge Harold out of what's today the South Street Seaport and south past the Statue of Liberty. The Harold's load that night was nearly 7,700 silver-and-lead bars. They were destined for the glowing Asarco smelters of Perth Amboy, New Jersey. The silver, and the smelters, belonged to the Guggenheim family, which had made its fortune in mining and smelting.
The cargo never arrived, at least in one batch. Somewhere in the Arthur Kill tidal strait the Harold tipped, sending most of the silver bars to the bottom. The barge's deckhands—"dumbest skunks I ever had to do with," the salvage company's owner later told the New York Times—didn't notice until docking at dawn. A secret salvage effort recovered about 85 percent of the bars, but that still left up to 1,400 "pigs" unfound. [via]
This tale isn't one of legend, but one based in fact, as reported by the New York Times:

Even after attempting to bring back the valuable cargo, a lot was left behind. In 2009, Ken Hayes of Aqua Survey, (an ecotoxicology company that provides laboratory testing, field sampling, geophysical surveying and consulting) attempted to retrieve the long-lost treasure that some believe could be valued up to $26 million dollars. They even had a documentary film crew chronicle the mission.
In 2010, Smithsonian Magazine covered the expedition, with a piece that ended with Hayes and co. failing to find their lost treasure. A search for the full documentary comes up empty as well, with the film not being listed on director Danny Buonsanto's IMDB profile. There's nothing on Google that says Hayes or anyone else has brought the treasure to the surface in the last six years.
So, assuming that nobody's found the treasure in secret, it's still down there at the bottom of the Arthur Kill for some Staten Island treasure hunter to find. Happy hunting 🙂
Read The Full Smithsonian Magazine article,

here
See iO9's coverage of the shipwreck,

here
Learn more of NY's 'Secrets of the Deep' in an interesting New York Magazine article,

here
Latest posts by Christopher Olivieri
(see all)