Colin and Casey Jost Are The Funniest People On A Golf Course Since Happy Gilmore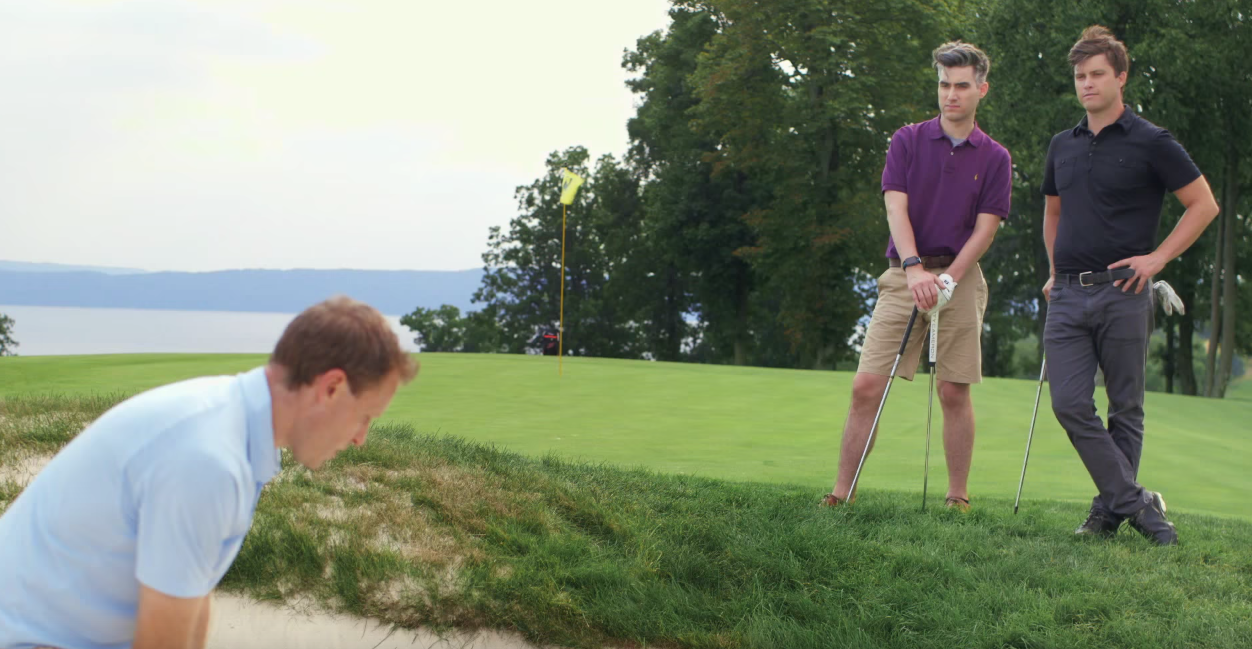 Staten Island's favorite Josts, Colin (of Saturday Night Live) and Casey (writer for Impractical Jokers) have a new video circulating the internet on an unlikely channel, Golf Digest. Colin is the Googly-eyed coverboy for this month's Golf Digest comedy issue. Following in the tradition of Caddyshack and Happy Gilmore, the brothers hit the links as well as your funny bone.
In the video above, the guys take to a golf course with some friends and proceed to say all of the worst possible things that you can hear before hitting a shot. Staten Island comedian, Tim Duffy, had some high praise for the duo's latest YouTube release:
@CaseyJost @TheColinJost This is probably the best Golf Digest video I've ever seen.

— Tim Duffy. (@TimDuffy) September 10, 2015
We agree, Tim. We agree.
Read Colin's Golf Digest interview, here.
Latest posts by Christopher Olivieri
(see all)