Watch TWO Staten Island Yankees Games In 47 Seconds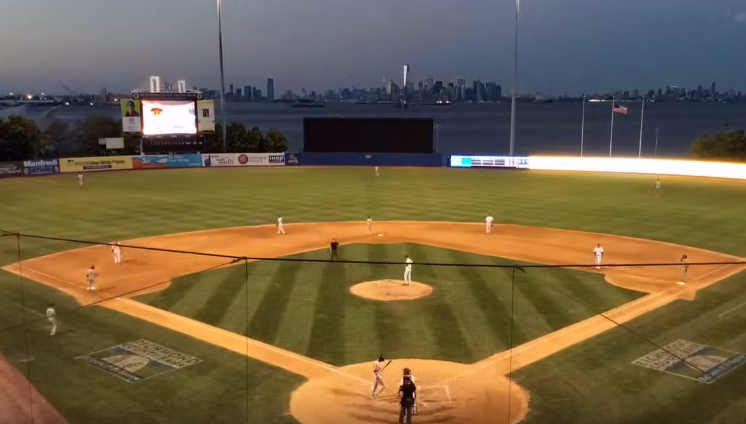 Have you ever watched a ballgame in under a minute? I haven't. Thanks to YouTuber, Daniel Kurish, we can watch a *pair* of Staten Island Yankees games at Richmond County Ballpark in only 47 seconds. His video "Staten Island Timelapse" features an entire Staten Island Yankees game, complete with a cameo from a gorgeous Manhattan skyline, in just under a minute. It's really pretty cool.
Editor's Note: We adjusted this post when we were informed that this video is actually showing a double-header. Thanks @JohnDaggy for the tip:
@ThisWayOnBay watch 2 @SIYanks games in a minute! This was a double-header from last week

— Dag (@JohnDaggy) September 5, 2015
Here's how we think you should watch it:
Step 1: Press play on the first video (a piano rendition of "Take me out to the ballgame") then…
Step 2: Press Play on Kurish's "Staten Island Timelapse" and enjoy!
Latest posts by Christopher Olivieri
(see all)