Casa Belvedere: Staten Island's Italian Cultural Center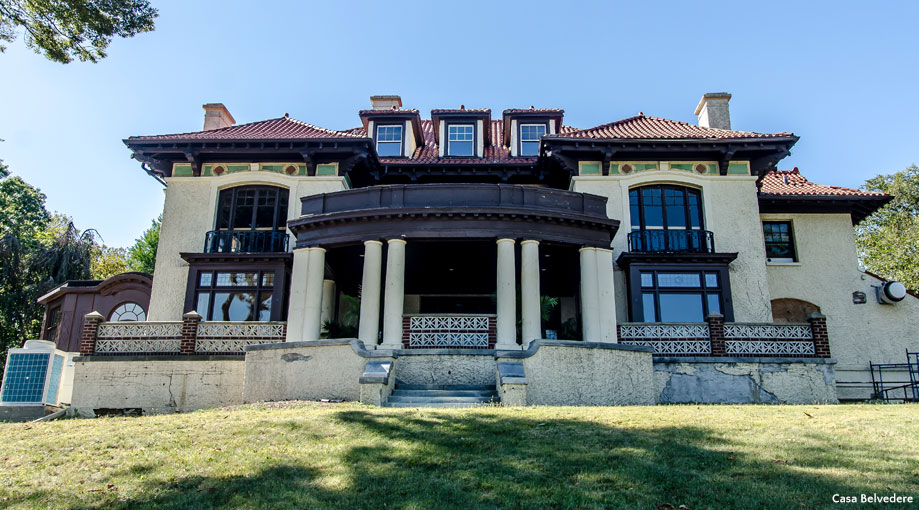 If you're a Staten Islander with a car, there's a good chance you've passed Casa Belvedere many times while traveling on Grymes Hill. Casa Belevedere, home of The Italian Cultural Foundation, was constructed in 1908 as a mansion. The landmark's official webpage informs of it's origins:
In the Italian language, Casa Belvedere means "house with a beautiful view" and nowhere is this more evident than at 79 Howard Avenue in Staten Island. With its lavish grounds and rich history, Casa Belvedere, a New York City historic landmark, sits on nearly three acres atop Grymes Hill and boasts a spectacular view of the Verrazano-Narrows Bridge and the New York City Harbor. This magnificent landmark building was built in 1908 by the granddaughter of John Roebling and is listed on the National Register of Historic Places.
The goals of Casa Belvedere include preserving and promoting the Italian Language, Heritage and Culture through educational programs for all age levels, highlighting the many positive contributions of Italians and Italian-Americans, empowering youth by fostering a deeper understanding of Italian ancestry, ensuring that the Italian language, traditions, holidays, feasts and family values continue to enrich the lives of our community, and finally, promoting tourism and student exchanges between Italy and the United States of America.
To learn more about this amazing building, click here.
Latest posts by Christopher Olivieri
(see all)