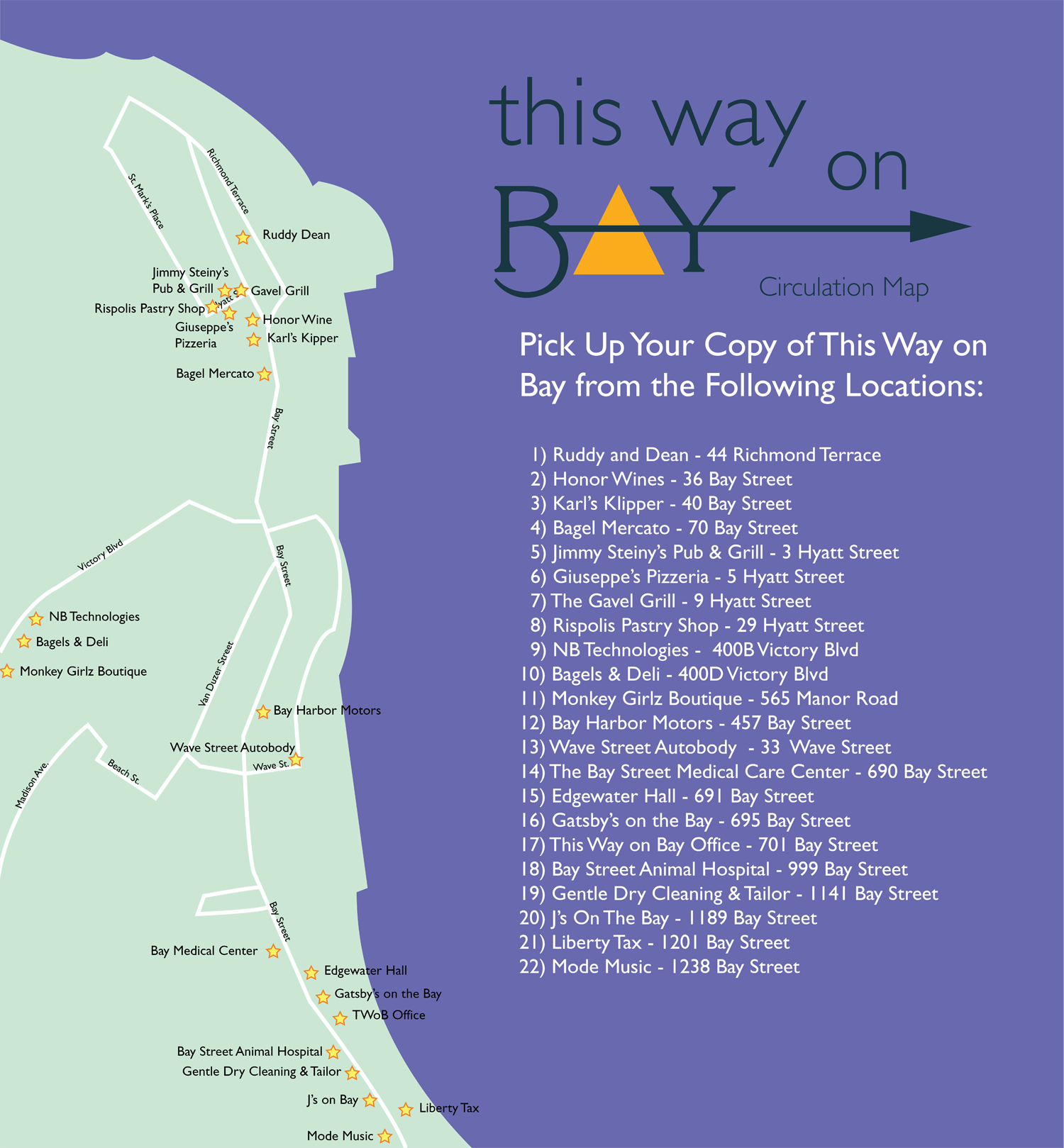 Where to find This Way on Bay on Staten Island
If you're here, you've been reading our magazine online, but did you know that This Way on Bay can also be found in print form? The map above highlights locations on the north shore of Staten Island, where you can pick up a FREE copy of the This Way on Bay print edition.
If your location would like to carry This Way on Bay, or if you'd like to become a sponsor of our publication. Please contact us by filling out our contact form, here. Alternately, you can contact our publisher directly by calling (347) 723- 1825.
Download the PDF version of our Winter Edition, here
Written By Christopher Olivieri
Chris is a communications professional with a passion for pop culture, media, and all things creative. He has a Bachelor's degree in Communications with a specialization in Media Studies and has experience in running a pop-culture website, freelance writing, coaching, and speaking engagements. He has worked behind the scenes on music albums and co-founded a boutique web design and marketing firm. He is also an amateur photographer and musician. He is always looking for the next exciting project to dive into.