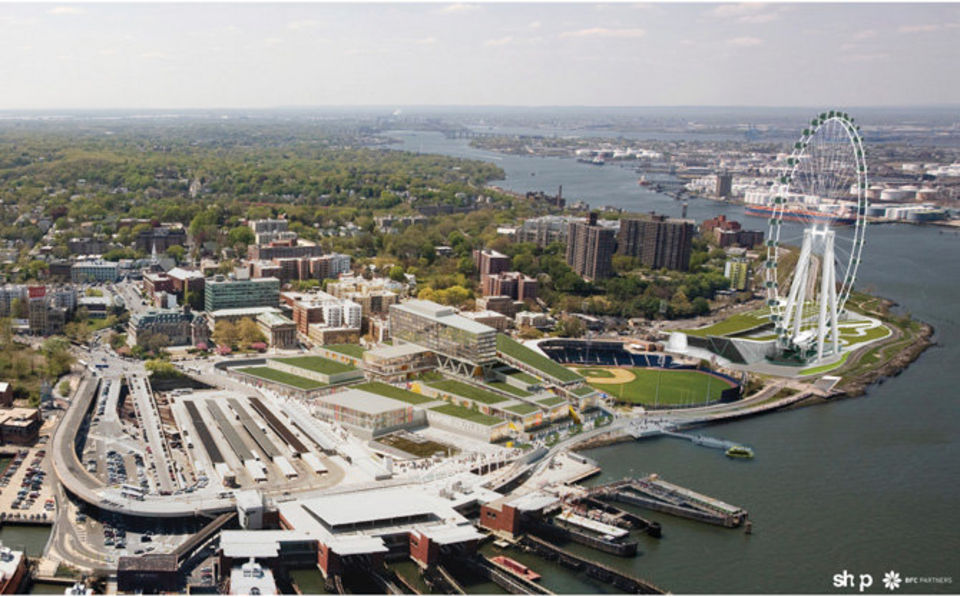 Interviews About The New York Wheel & Empire Outlets
We've been following the development of the New York Wheel and Empire Outlets for some time now. We've shared computer renderings of what the area will look like, a drone view simulating what a rider will see on the wheel, and outlined the four key development projects of which the Wheel and Outlets are a part of. Today, we give you a series of interviews , originally uploaded to the official New York Wheel YouTube account, from some key players to the completion of the project, as well as in the north shore community.
James Oddo – Staten Island Borough President
Rich Marin – President & CEO, New York Wheel
Joseph Ferrara – Principal, BFC Partners: Developer of Empire Outlets
Lynn Kelly – President and CEO, Snug Harbor Cultural Center & Botanical Garden
Cheryl Adolph – Interim President & CEO, Staten Island Museum
John Pitera – Managing Director, Casandra Properties
Erin Urban – Founding Executive Director, Noble Maritime Collection
Daniel Tess – Senior Project Manager, Gilbane Building Company
Written By Christopher Olivieri
Chris is a communications professional with a passion for pop culture, media, and all things creative. He has a Bachelor's degree in Communications with a specialization in Media Studies and has experience in running a pop-culture website, freelance writing, coaching, and speaking engagements. He has worked behind the scenes on music albums and co-founded a boutique web design and marketing firm. He is also an amateur photographer and musician. He is always looking for the next exciting project to dive into.