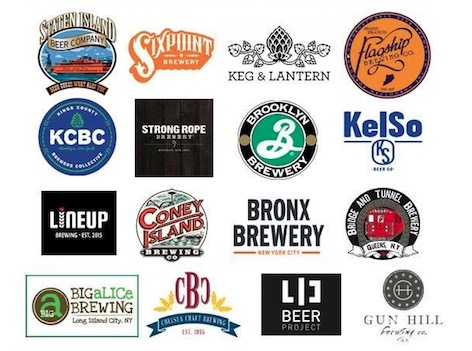 The Staten Island Yankees, Flagship Brewery and Ho'Brah Tacos have recently teamed up to form 'The Unforgettable Team' in order to present special events together. Special events such as this weekend's inaugural 'Unforgettable IPA and Taco Festival' held at the Richmond Country Ballpark; Saturday June 10, 2017 from 1:00PM to 5:00PM.
The festival is meant to be a massive summer kick-off event for locals, tourists, beer
enthusiasts and foodies from across the five boroughs. The festival includes Ales and tacos from renowned breweries and eateries around the city and is located mere steps away from the SI ferry terminal.
Tickets can be purchased in advance for $40, while tickets at the door are $50. A portion of all proceeds goes towards The Brewer's Guild and No Kid Hungry. If you are a designated driver that day, your ticket price will be reduced to $25 (with no alcohol served).
For more information, please visit the SI Yankees website.
Richmond County Ballpark is located at 75 Richmond Terrace, Staten Island, NY 10301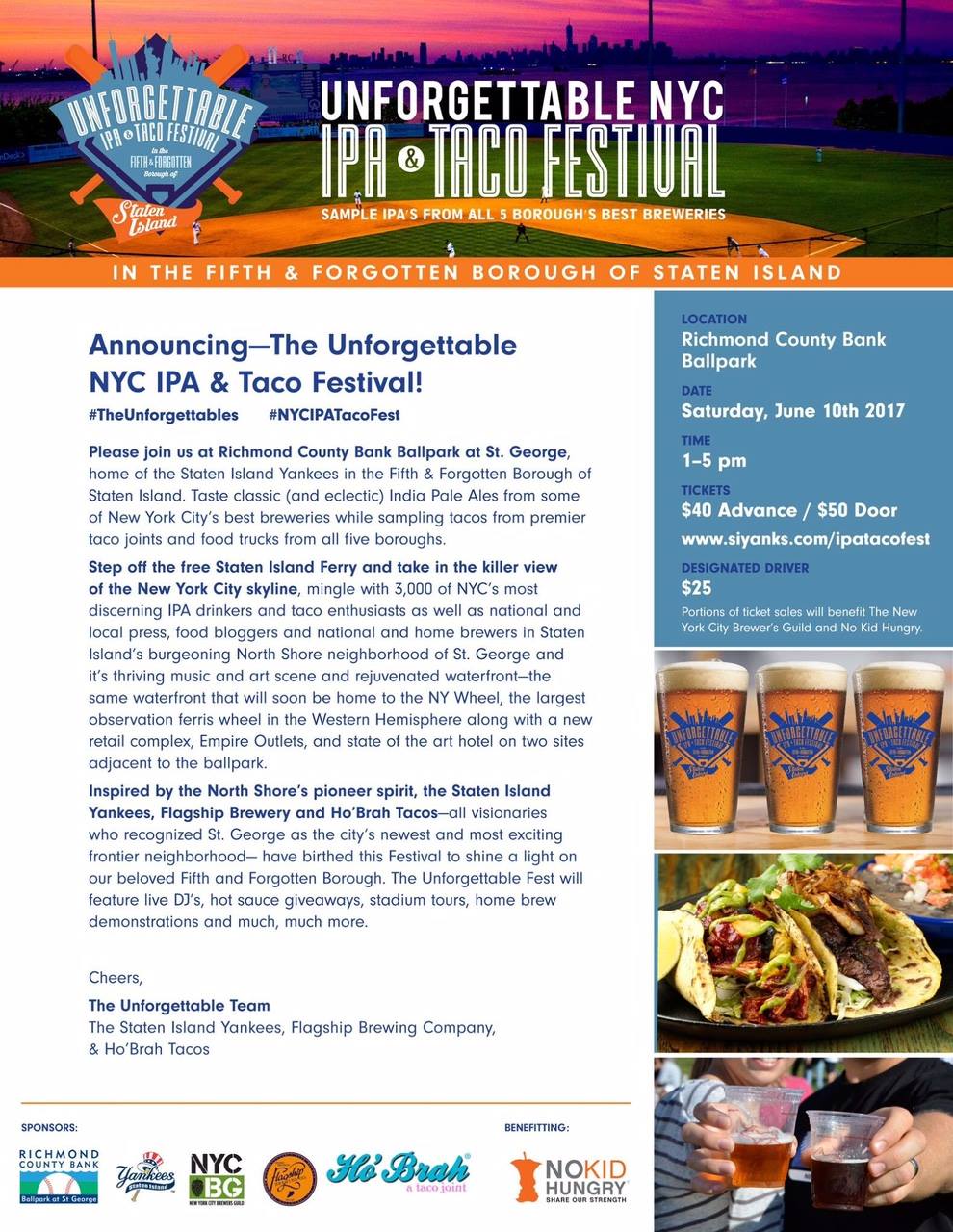 Written By Vin Forte
Vin Forte is a writer. He also hosts the 'Any Time with Vin Forte' podcast. He is currently working on an anthology of short stories due out later this year.