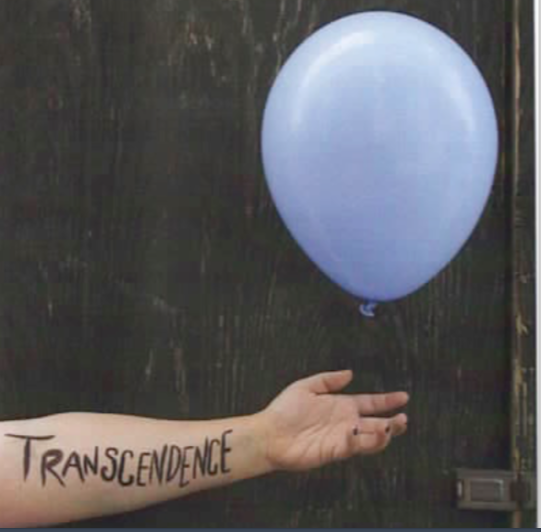 To Transcend is to go "beyond limits of ordinary experience", go beyond the world of materialization and tangibility. This was the theme of this year's student art exhibition at the College of Staten Island. As I walked into the show, I was approached by a professor and a student discussing an art exhibit on the wall. The professor looked at me and kindly whispered, "You can walk through, but only five minutes, I am giving a final". I said that I completely understood. As I walked through I was unable to take in all of the work that had been created by the students, but I did notice that much of the work had an element of transcendence. It spoke to me and for images to do that, they must be transcending some sort of subliminal message. The art was well put together and I could appreciate much of the content along with the noticeably esoteric quality that it had. Clearly the best work is picked to put up, since there were only a total of maybe ten exhibits shown. It reminded me of an art show at the MOMA, eclectic in content and theme, thoughtfully put together and professionally done.
I took photos of the artwork. The artists were Alexandra Barron, Enrico Cucco, Courtney Keenemur, Olga Korovina, Amanda Kow, Ruth Li, Hao Luo, James Merlis, Ryan Nieves, Helena Odinzow, Michael O'Shea, Amanda M. Ramos, Jessica Santoro, Jessica Schubert, Charles Tagle, and Tonian Tesoriero. I am posting the gallery below; I hope the work helps you to transcend.
Written By Kristin Pitanza
Kristin Pitanza is an adjunct lecturer at the College of Staten Island and Saint John's University in which she teaches writing and education. Her dedication lies with her writing and her students. She facilitates a program through Saint John's University titled $30,000 degrees in which she helps high school students achieve a four year college career path. She is a native Staten Islander and likes writing about her hometown. Kristin also takes a large interest in adolescent development and literacy while helping students develop writing skills through the scaffolding of grammar to written text. She has helped develop department wide curriculum for her writing courses at the college. She has a Masters Degree from the Teachers College at Columbia University.