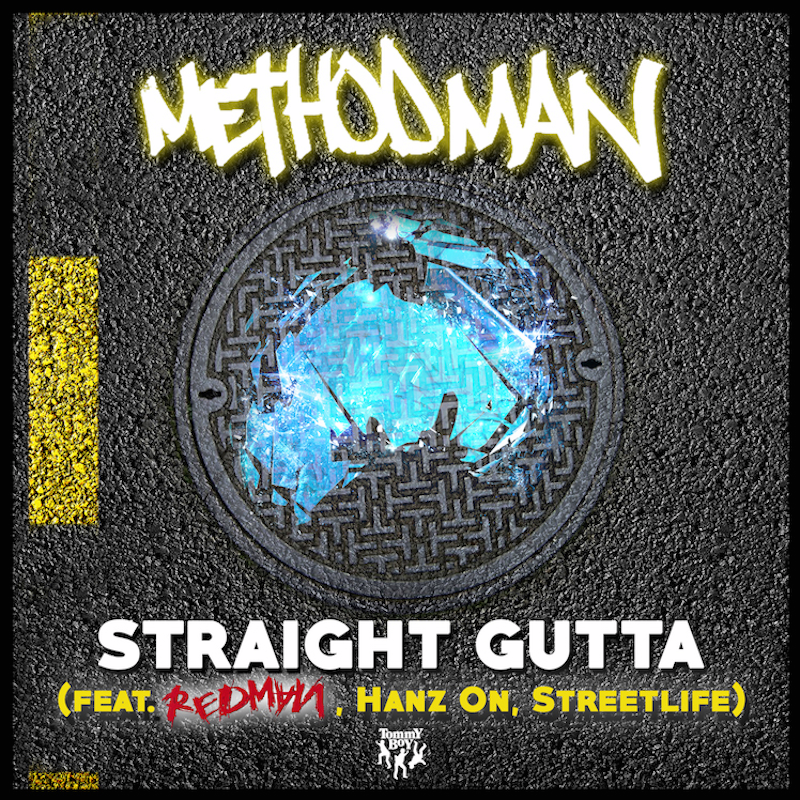 Meth and Red have done a lot together, so it's only appropriate that they have a track together on Meth's upcoming The Meth Lab Release. The track, called "Straight Gutta" features the How High? stars as well as Staten Islanders Streetlife and Hanz On. Consequence of Sound had this to say about the album's second single:
Following the menacing vibes of the title track, The Iron Lung returns with the album's latest single, "Straight Gutta". And of course, he's not alone. Hanz On and Streetlife return for another round, and they're joined by none other than Method Man's longtime tag-team partner, Redman.
Over a classic hip-hop beat with an easy neck-moving rhythm and glitched out backing vocals, the quartet of SI's finest trade vicious verses. Streetlife opens with a steady, confident flow as he asserts his place on the street: "When I walk they salute, when I talk they all listen/ You acting the part like you in an audition." Next up, Hanz spits furious bars that will make you duck for cover, while Redman handles the hook: "Word on the street, these boys get butter/ Fuck with me nigga, cause this straight gutta."
The Meth Lab is available for pre-order now, and will be released on Hanz On Music via Tommy Boy Entertainment on August 21.
Listen here:
Written By Christopher Olivieri
Chris is a communications professional with a passion for pop culture, media, and all things creative. He has a Bachelor's degree in Communications with a specialization in Media Studies and has experience in running a pop-culture website, freelance writing, coaching, and speaking engagements. He has worked behind the scenes on music albums and co-founded a boutique web design and marketing firm. He is also an amateur photographer and musician. He is always looking for the next exciting project to dive into.