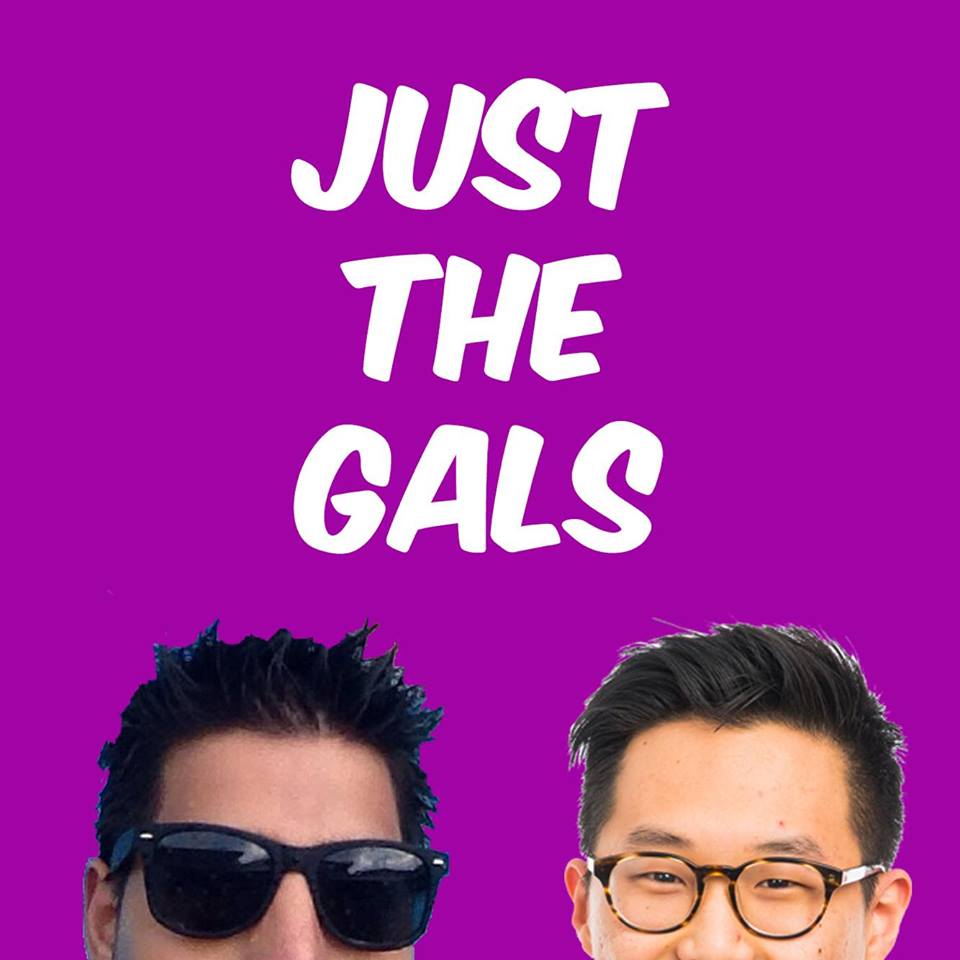 "Ladies First" is the code by which Manny Rondon and Joon Chung live on their 'Just The Gals' podcast, a weekly program where the duo of comedians interview interesting strong women from all walks of life (though many of them are comedians as well.) With both of it's hosts hailing from Staten Island, Just The Gals has an understandably Shaolin edge to it. Among the strong women interviewed on the show, Staten Islanders might be familiar with names like Gena Mimozo of Staten Island Arts and Jenny Miller of Les Vinyl.
When they're not podcasting with ladies, the guys are pretty damn busy.  Chung is a digital producer at Fusion, and has also appeared on Comedy Central's Broad City. Both of the guys may or may not be behind those "Super Secret Show" comedy events and videos that you may have seen mentioned on social media. But shhhhh, it's a secret, ya know?
This week's episode of JTG features a name that's probably familiar to all Staten Islanders. Lauren Steussy of the Staten Island Advance sits down with Joon and Many to discuss journalism, the winding road that brought the reporter to Staten Island, and the high demand for Mob Wives content on our borough. Finally, you'll be able to put a voice to the beautifully crafted words.
Listen to the episode, below:
https://soundcloud.com/just-the-gals/reporter-lauren-steussy-im-a-better-staten-islander-than-you
The guys drop episodes every week on Thursday. The next new episode is being released tomorrow (04/28/16) and features and interview with the former deputy editor of Jezebel, Dodai Stewart. On that same date, you can catch them live, at their Super Secret Staten Island Ferry Show. Info on that, here.
Subscribe to Just The Gals on iTunes, here
Like Super Secret Show on Facebook,

here


Follow Super Secret Show on Tumblr,

here


Follow Joon on Twitter, here
Follow Manny on Twitter, here
Written By Christopher Olivieri
Chris is a communications professional with a passion for pop culture, media, and all things creative. He has a Bachelor's degree in Communications with a specialization in Media Studies and has experience in running a pop-culture website, freelance writing, coaching, and speaking engagements. He has worked behind the scenes on music albums and co-founded a boutique web design and marketing firm. He is also an amateur photographer and musician. He is always looking for the next exciting project to dive into.