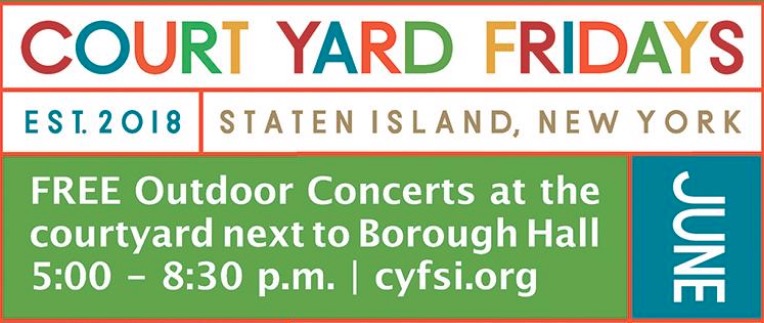 This June, SI Arts and Design Trust for Public Space are teaming up to present Court Yard Fridays: A weekly event hosting music performances on four consecutive Fridays in June 2018, in the courtyard between the Staten Island Borough Hall and the old Supreme Court in St. George.
This concert series brings together pioneering music legends of varying genres representing cultures from around the world:
House and techno powerhouse Worldtown Soundsystem on June 8 at 5 pm
Funk and Brangra guru Red Baraat on June 15 at 5 pm
Afro-Latin music impresario Papo Vázquez on June 22 at 5 pm
Staten Island's jazz band extraordinaire UTA All Stars on June 29 at 5 pm
Staten Island native, retired NYC Firefighter, and community organizer Kevin Washington; Philadelphia Jazz Project director Homer Jackson and designer Lynn Washington created Court Yard Fridays as a way to utilize the underused central civic space in St. George as a regular gathering place for the Staten Island community and visitors.
"Located directly across the street from the Staten Island Ferry, the Richmond County Courthouse – a beautiful example of neo-classical, 20th century architecture – will come to life at our four multicultural concerts featuring international music stars and local talent. We invite commuters, workers, neighbors, and visitors to join us," said Kevin Washington, organizer of Court Yard Fridays.
You can learn more about Court Yard Fridays over on the SI Arts site and see a full listing of performances below.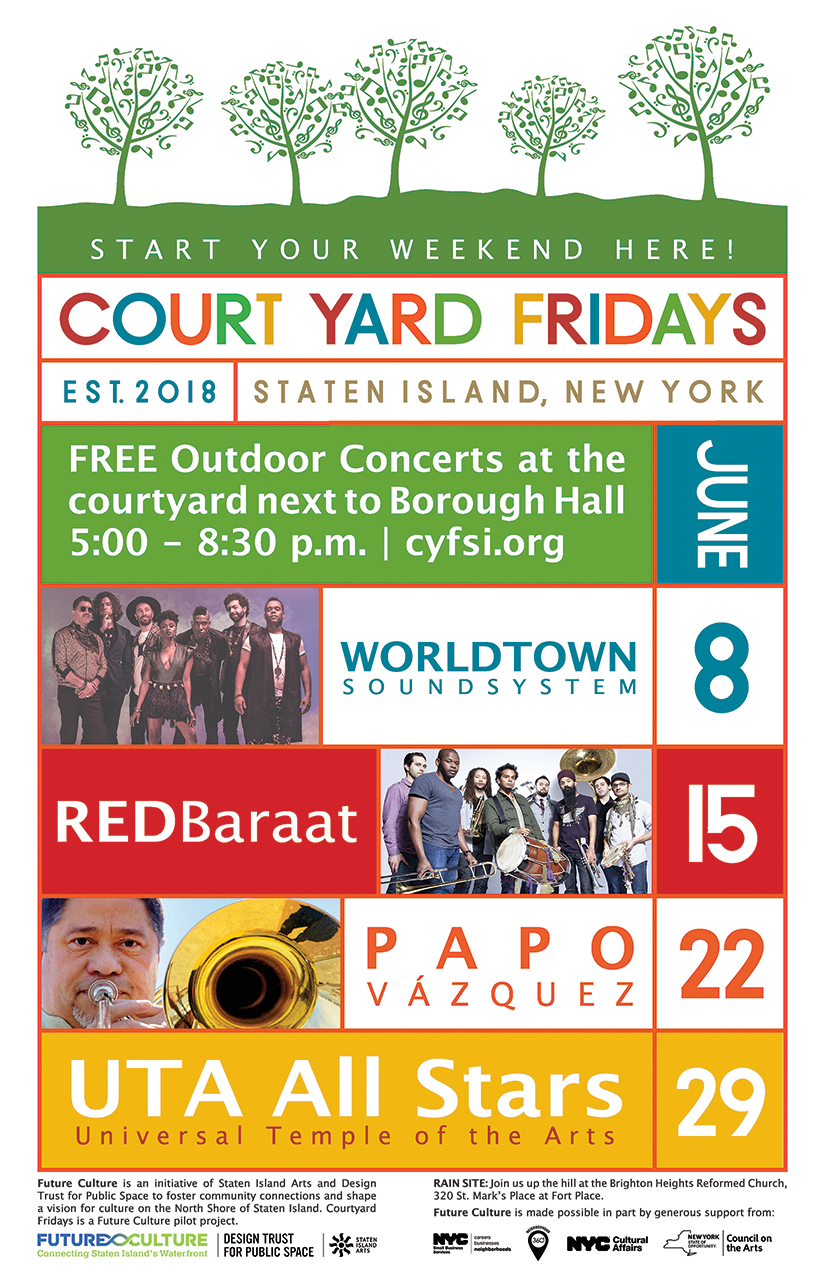 Written By Vin Forte
Vin Forte is a writer. He also hosts the 'Any Time with Vin Forte' podcast. He is currently working on an anthology of short stories due out later this year.