Al Pacino Comedy 'The Humbling' Was Filmed At St. George Theater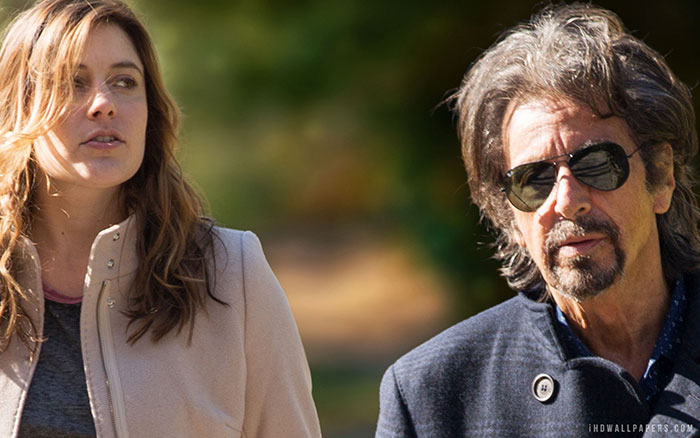 Staten Islanders who are fans of Scarface and The Godfather Trilogy might be excited to learn that film star Al Pacino's latest was shot right here on Staten Island. A dark comedy, The Humbling, is an edgy look into the chaotic life of an actor suffering from dementia.
Staten Island has become a burgeoning hot-spot for location scouts as of late. Released on January 23rd, The Humbling is just one in a long list of films shot on the borough.
Where on the island was this interesting comedy shot? Part of it, at least, was shot inside the historic St. George Theatre! An AP article on SILive.com discussed the venue as a film location:
Pacino performs several scenes of "The Humbling," a dark comedy in select theaters now, on the stage of the St. George Theatre.

In one scene shot at the St. George, Pacino throws himself off the stage into the audience; in another, he has a confrontation with an old friend, Dianne Wiest, in the orchestra.

"It was really truly a remarkable scene," said Wayne Miller, the theater's executive director, who watched much of the filming in October 2013.

In one of the scenes, Pacino watches Wiest cross the stage. The scene didn't make it into the film, but it left an impression on Miller.

"I don't think the guy knows how to blink," Miller said. "It was as if he had lasers in his eyes."

The theater has been used as a film set in other movies such as "The School of Rock" and for TV shows including "Gossip Girl," "Gotham" and "Smash."

[Read More: SILive.com]
You can find screenings for the film on Fandango.com. If you're interested in learning more about Film Locations on Staten Island, visit Staten Island Film Locations.
Latest posts by Christopher Olivieri
(see all)