After the snowpocalypse that hit us this past weekend which left a record twenty-six inches of snow on Staten Island, it might be a good idea to invest in a warm winter coat. We looked into the warmest coats that Staten Island had to offer and listed them below. All coats shown are under one hundred dollars.
For $60, this coat will protect you from the harsh winter winds. The coat is fully lined and water proof. The best part about this coat is that it isn't bulky and it comes in five colors: olive-green, red, black, brown, and navy. You can pick yours up from the Uniqlo in the Staten Island Mall.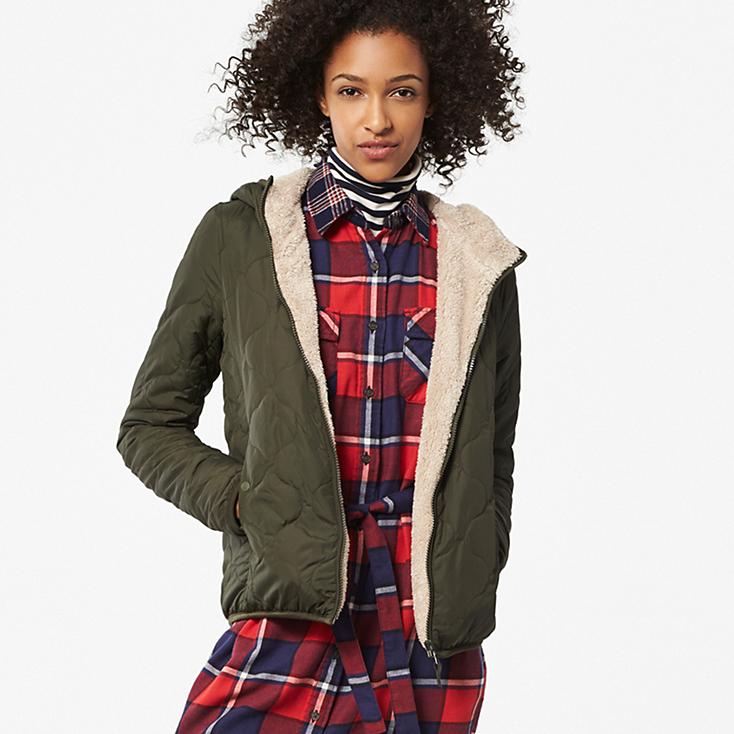 For $40 this coat may be the perfect blend of affordable, warm, and stylish. The coat goes down just above the knee to keep you completely covered. This silhouette of coat is frequented by the Mob Wives stars, Drita and Renee. All you need are some thigh high boots and you will be ready for the next major snow storm to hit Staten Island. This coat can be purchased from the SI Mall at a store called Danice.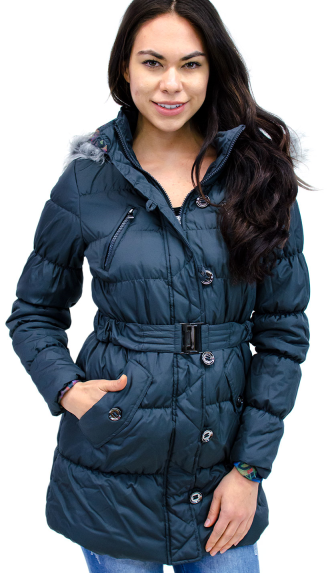 This classic trench coat is from The Limited and is water-resistant and lined to retain heat. You can channel your inner Sherlock as this detective is one of the reasons why this coat became a classic. his jacket can be picked up at the SI Mall and costs $95.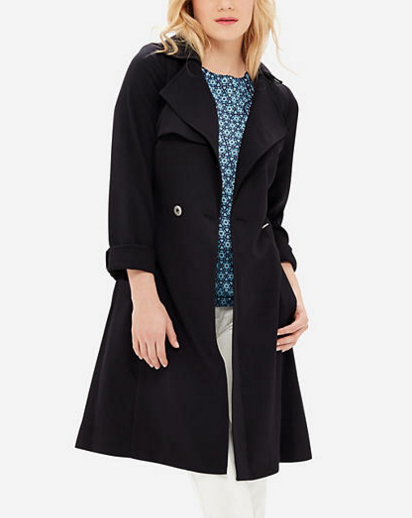 When I was a kid my mother loved to put me in a biggest quilted coat she could find. This coat definitely takes me back to those times, but with a chic twist. The front is lined on the inside with the polyester quilting to trap the heat inside. The black matte front creates a slimming effect when contrasted with the quilted sides and sleeves, this effect is called color blocking. This coat costs $60 and can be picked up at Avenue in the SI Mall.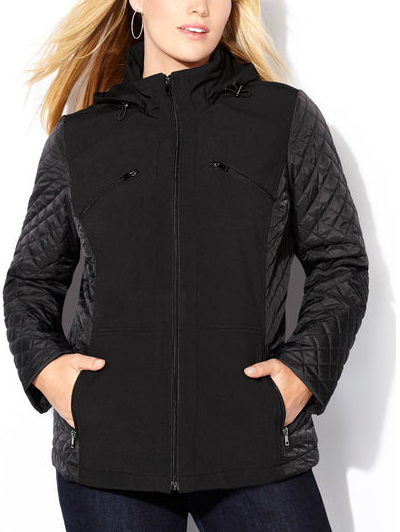 Not only is this coat chic, it will also keep you warm. The coat is in the boyfriend style which first became popular in the 1980s. We love this look because it is easy for anyone to pull it off and can easily transition from day to night. Located in the SI Mall, this coat costs $80.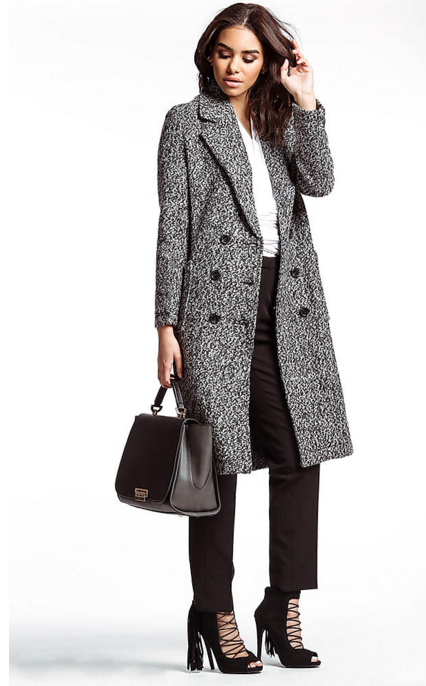 For $70, this coat is both stylish and warm. This coat is reminiscent of the military trend that has been in since 2013, but this coat offers a softer, feminine flare. It is perfect for wearing to the office and running errands.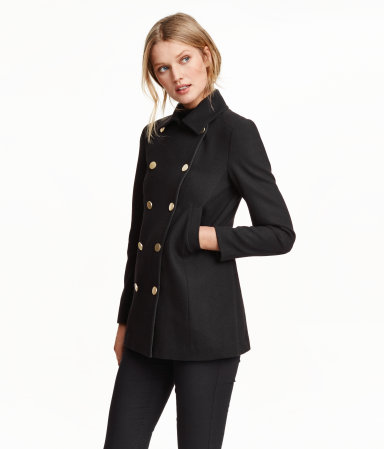 If you are looking to splurge, this coat is $130 from Express. This coat has plenty of pockets and is on trend with the contrast of the black and the gray. In recent years the runways and celebrities alike have been gravitating towards coats that have prints, color blocking, and of course the classic pea coat. This coat features color blocking, which highlights a woman's curves.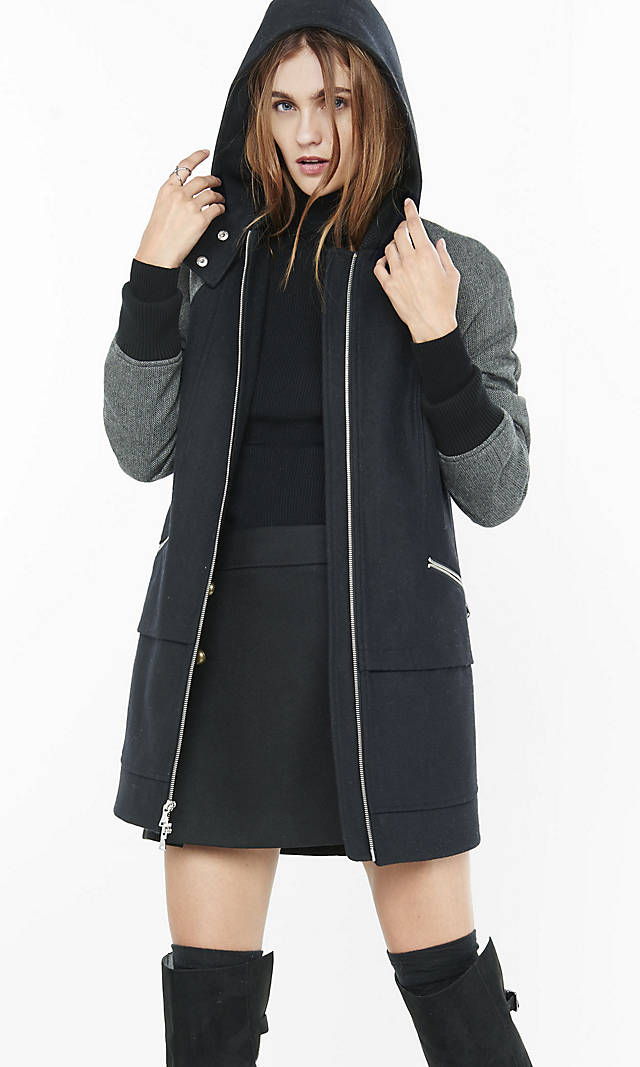 With any of these coats listed above, you will be ready to face the next major snow storm to hit Staten Island. Also, stay tuned for our coverage on New York Fashion Week which begins on February 13th.
Written By Alexandra Nyman
I am a 24 year old fashion blogger from the Poconos who has finally made the move to the big city… sort of. Living on the Forgotten Borough has its perks though, there are some great local fashion spots, and a budding fashion community right here in our backyard. And a quick hop on the ferry brings us all of the inspiration we need. If you have a fashion tip or a lead on a fashion event, send me an e-mail at Alexandra.M.Nyman@gmail.com.