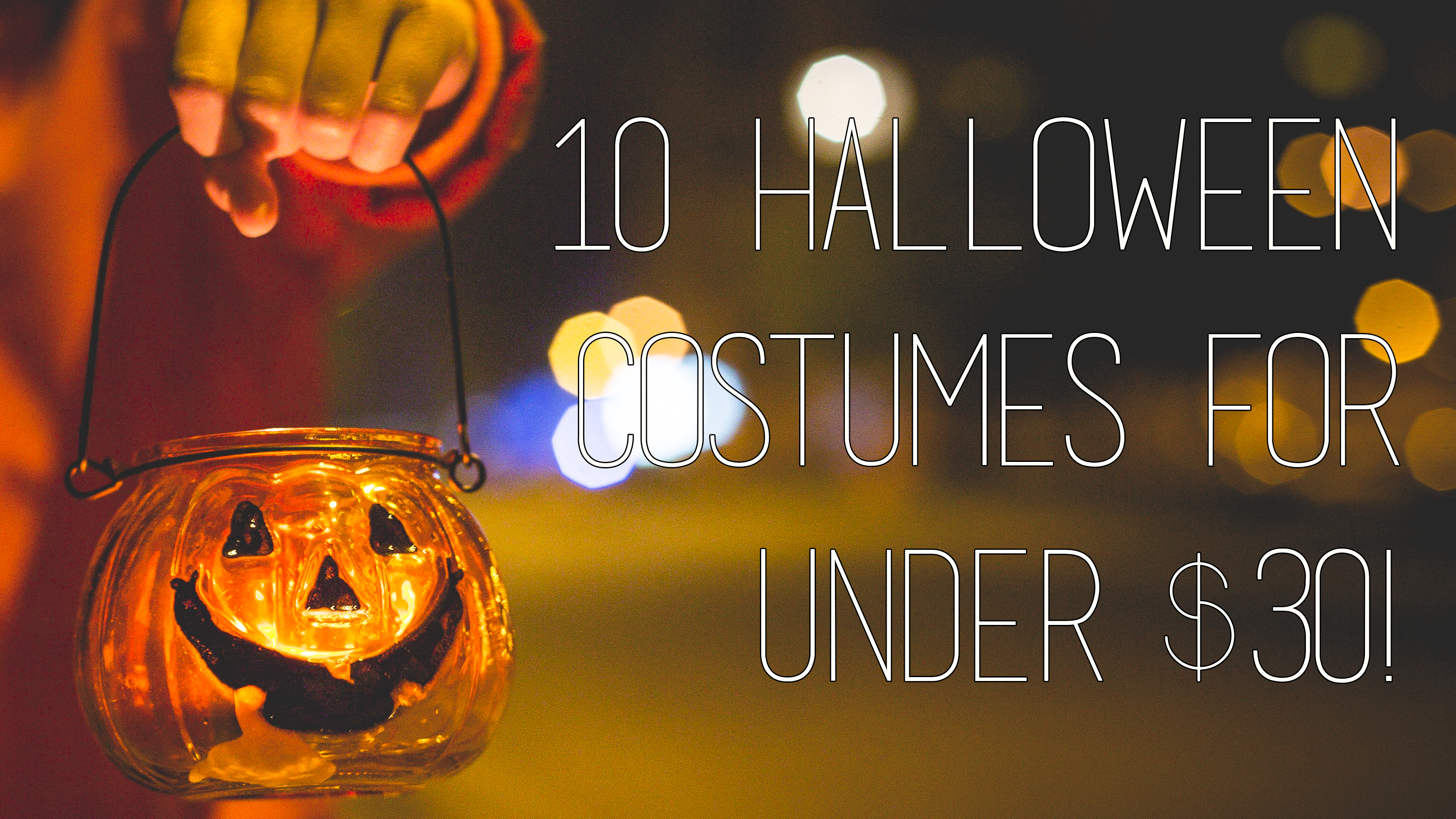 Halloween is just around the corner, and you know what that means, all of the thrift stores on Staten Island are going to be filled to the brim with Staten Islanders searching high and low for their perfect costume. SILive's Lauren Steussy and Fashion on Bay's Alexandra Nyman, have teamed up to help you find Halloween costumes that won't break the bank – almost all of these Halloween Costumes are under $30! We found everything at Everything Goes Clothing, located off of 140 Bay Street here on Staten Island.
1) Hillary Clinton
Hillary Clinton has been a very popular costume for this upcoming Halloween. In addition to running for president in 2016, Hillary is also portrayed on Saturday Night Live by Kate McKinnon.
To get Hillary's look all you need is a pant suit in a neutral color like grey, black, or navy, and a neutral colored shirt to go with it. Hillary dresses very conservatively and is lady boss while in her pant suites.
The entire costume cost under $30: the over coat cost $10, the black under shirt cost $8, and the pants cost $8.
2) Pocahontas
When I was a child I was Pocahontas for about two or three years in a row. It is kind of embarrassing. Our version of this Disney princess will only put you out $15! The dress cost $9 and the shoes cost $6. All you need to do is add a jade necklace and her signature red arm tattoo, and you are good to go.
3) Staten Island Road Work
We all know how crazy that Staten Island Expressway has been with the expansion of it all the way into Jersey, including all of the road work being done to update the gas lines. We thought we would poke some fun at our hard working construction guys and gals with this costume. The dress cost $9, the scarf cost $4, as did this magic cone hat!
4) Sexy "Where's Waldo"
We all know and love the "Where's Waldo" comics, so why not be Waldo… only sluttier… and as a girl? In total this costume cost $31, the shirt cost $20, the hat $6, and the skirt cost $6.
5) Daisy from the Great Gatsby
In honor of Bay Street's Gatsby's on Bay, we decided to be Daisy from the Great Gatsby. The dress is an authentic vintage one from the early 1930s and cost $40 and the necklace cost $7. So fr under $50, you can look massively classy.
6) Pride and Prejudice and Zombies
All this looks needs is some zombie makeup and you are straight outta Pride and Prejudice and Zombies! The dress cost $60 and is handmade!
7) The Corpse Bride
This dress can be a number of different things, the twin sisters from the Shining, a grown up Elsa, or our favorite, Tim Burton's the Corpse Bride. All you need to do it get a little creative with your scissor skills and your makeup game. The veil cost $4 and the dress cost $30 and is an authentic vintage dress from 1936.
8) Bindi Irwin
This starlet has been spotted on Dancing with the Stars and is the daughter of the late Crocodile Hunter, Steve Irwin. To get this look all you need is some khaki shorts, like these from Everything Goes that were only $8, a khaki over coat with pockets in the front (this one was $10) and an under shirt to keep you comfortable (this one was only $3).
9) Katy Perry
Katy Perry is likely to be everyone's Teenage Dream at this point. This wacky top was only $4, we were both very tempted to buy it, but figured one of you might want to give it a good home. And the skirt was only $12, making this look a steal at $16!
10) Chanel 1 from Scream Queens
Scream Queens has made a huge impact on pop culture for this coming Halloween. You can get Chanel 1's look for less than $30! The over coat was $9, the skirt cost $7, and Chanel's signature pearls cost only $7!
Let us know in the comments below what you thought of Halloween costumes and which ones you would rock. Also, hop over to SILive.com to view our video demo of these costumes, spoiler alert, we tried them on and included a bonus outfit!
Written By Alexandra Nyman
I am a 24 year old fashion blogger from the Poconos who has finally made the move to the big city… sort of. Living on the Forgotten Borough has its perks though, there are some great local fashion spots, and a budding fashion community right here in our backyard. And a quick hop on the ferry brings us all of the inspiration we need. If you have a fashion tip or a lead on a fashion event, send me an e-mail at Alexandra.M.Nyman@gmail.com.