Where Are Your Neighborhood's Boundaries? Here's How Staten Islanders Answered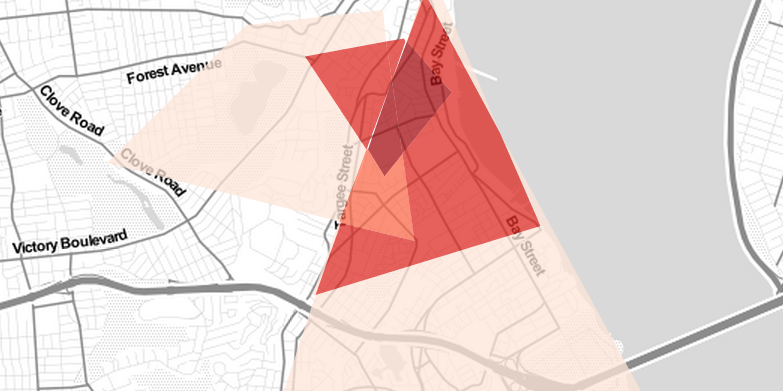 Last month, we asked if you knew what the boundaries for your neighborhoods were, pointing out that there are no official ones set by the city. We learned that when a DNAinfo.com article explained why there's so much confusion when it comes to exactly where one neighborhood ends and another begins. The DNAinfo post offered users the opportunity to highlight the boundaries of the neighborhood that they live in on Google Maps, in order to see if there was any kind of consensus among residents. It seems that this is not the case.
Today, DNAinfo followed up on that interactive post, with a new one. Today's post features shaded maps of various New York City neighborhoods, highlighting the different interpretations of borders for each neighborhood. As you can see above, there was some serious disagreement as to where Stapleton begins and ends. This happened across the board.
Want to see what your neighbors think your neighborhood's boundaries are? Check out DNAinfo's maps, here.
Chris is the co-owner of NB Technologies, co-founder of Dog and Pony Show, video producer, freelance writer, internet coach, fire alarm inspector, former child model, and Photoshop guy. He's also a fan of pop-culture, proponent of awesomeness in the world, Mets fan, self improvement enthusiast, & ENTP.
Latest posts by Christopher Olivieri (see all)