Staten Island's Dog and Pony Show Whips Up Some Ghostbusters Cocktails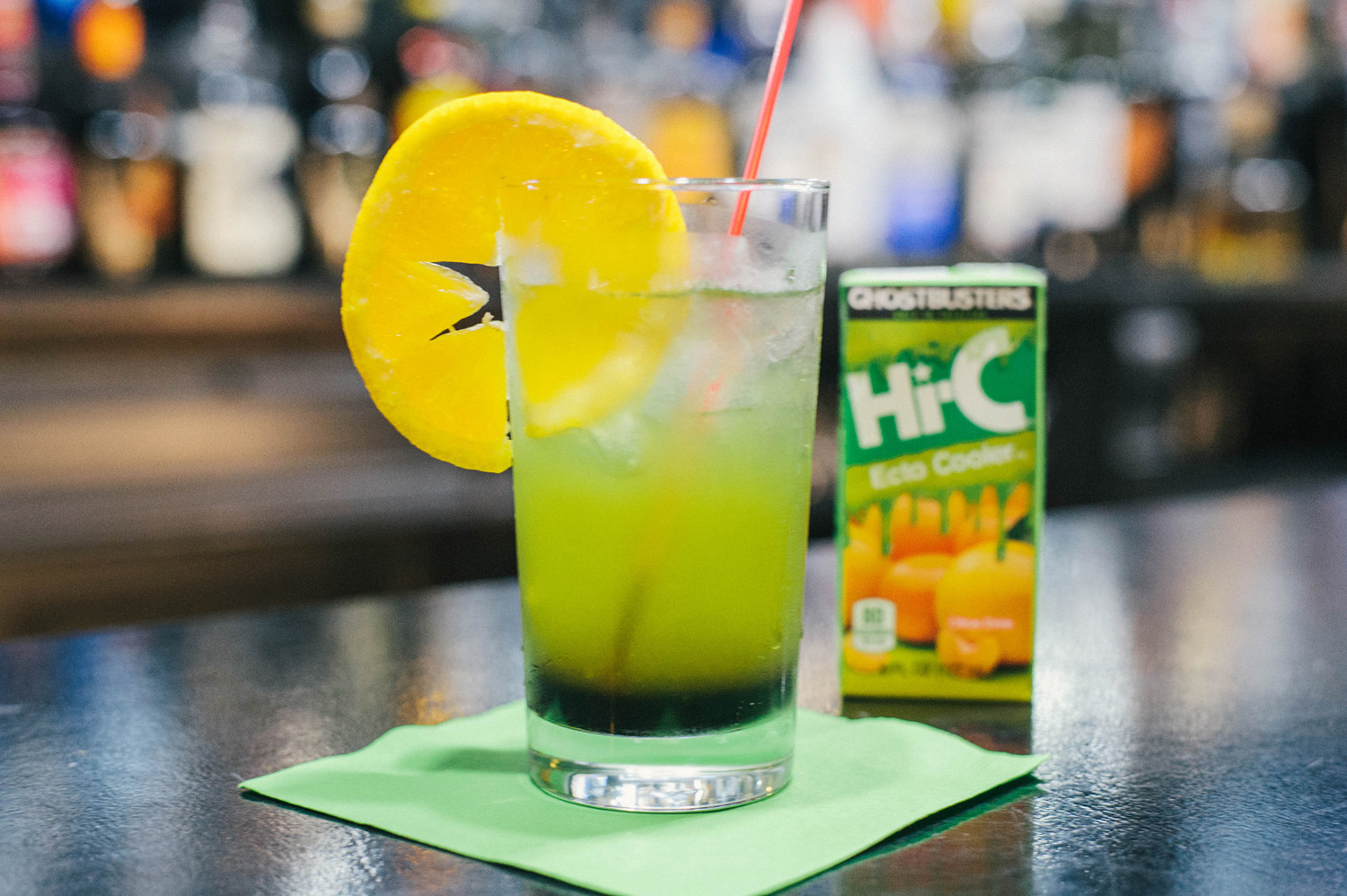 With the release of the much-anticipated reboot of the 1980's classic Ghostbusters in theaters, there have been a ton of internet content from online creators jumping on the bandwagon. Staten Island's internet superheroes, Dog and Pony Show, were sure to join the party. One of the many tie-ins to the summer blockbuster was the re-release of a fan-favorite drink. Hi-C's Ecto Cooler flavor, which was discontinued in 2001, has been resurrected. DAPS decided to take this classic from their childhood, and give it an adult twist by creating a series of cocktails with the drink as the main ingredient.
Last week, the web collective visited Parker's Sports Bar on Lincoln avenue and shot a series of 6 short videos that teach viewers exactly how to make their concoctions. Take a look how to make the "Tequila Slimerise," below:
Watch the entire series of six drink recipe videos,

here
Visit the DAPS website,

here
Like DAPS on Facebook,

here
Follow DAPS on Twitter, here
Chris is the co-owner of NB Technologies, co-founder of Dog and Pony Show, video producer, freelance writer, internet coach, fire alarm inspector, former child model, and Photoshop guy. He's also a fan of pop-culture, proponent of awesomeness in the world, Mets fan, self improvement enthusiast, & ENTP.
Latest posts by Christopher Olivieri (see all)