NYC Artscypher & Overspray: A Work of Art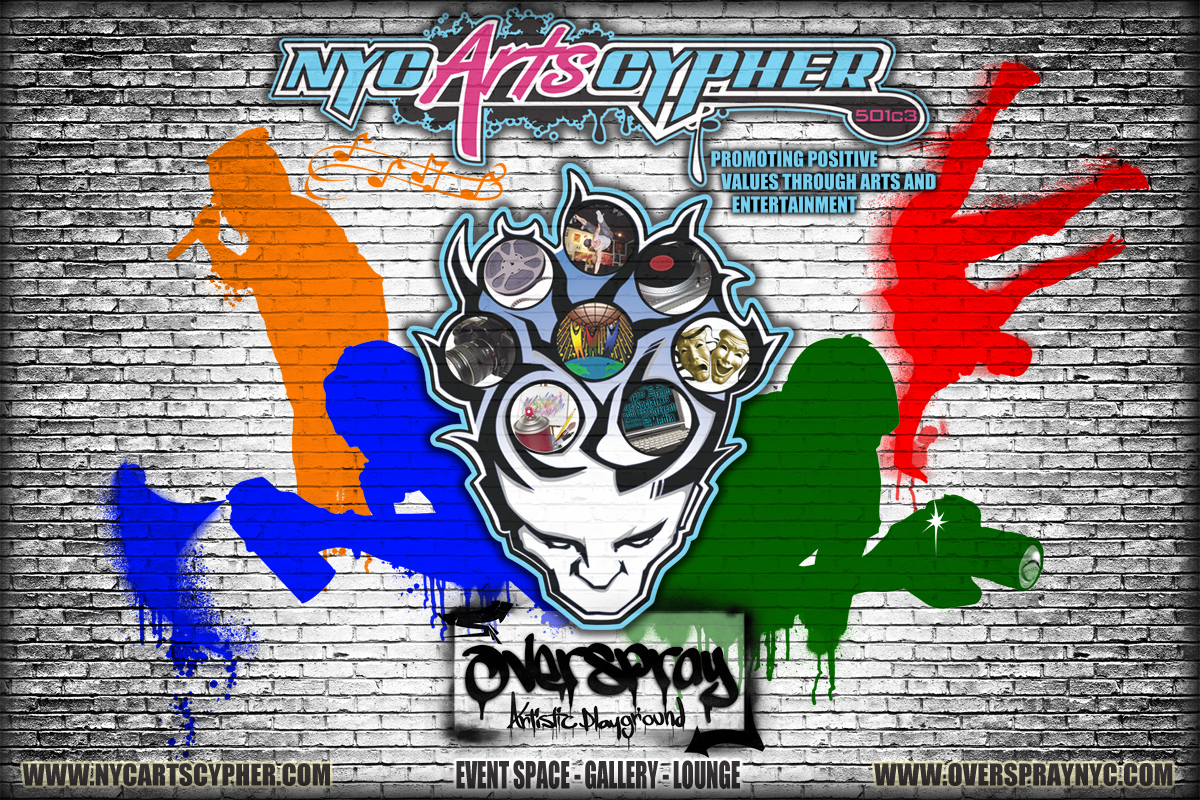 If you have not been to the NYC Arts Cypher yet, you have another reason to visit.  Overspray recently opened in and as part of the Cypher to provide a unique event space, collective work and play space for local artists and visiting artists alike.
[one_half]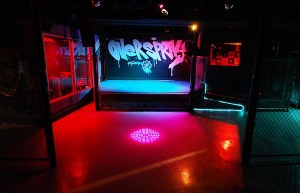 [/one_half][one_half_last]Overspray is very unique in its ability to dynamically adapt to any type of event and provide artists of all types a space to come together and network, practice their craft, and get noticed by others in the artistic community and beyond. A full service event space serving beer, wine, food and snacks, Overspray also has a variety of fun weekly and monthly events.[/one_half_last]
NYC Arts Cypher is a Federally recognized 501c3 non-profit organization, which promotes positive values through arts and entertainment. It opened in Stapleton in 2006. Its Don't Be a Bully Program has consistently been helping children to become aware of their actions whether it be as bullies or those being bullied. The organization has a very unique opportunity to speak to the kids in a language they know, understand and respect in efforts to combat the issue of bullying. Other successful programs the NYC Arts Cypher offers are its M.U.R.A.L Arts Program, BREAKOUT Music Program, Break-DancingHip-Hop Dancing Programs aka Cypher Cyndakit.
Visit their official website: www.nycartscypher.com
Ettore grew up working in the restaurant & catering business from the age of 12. He graduated from the College of Staten Island with a Bachelors in Mathematics & Finance in 1985. In 1986 he started chez vous caterers from the basement of his home in Dongan Hills. In Oct 1987 he rented the first floor of Edgewater Hall at 691 Bay Street. A few years later he added the party rental division to chez vous. In 1997 he purchased Edgewater Hall and renovated the lofts on the second & third floor making them party spaces. Shortly thereafter he purchased from his tenant the cellar bar creating Dock Street Underground a live music venue. With real estate prices increasing in NYC, Ettore expanded to the Catskill Mountains and purchased Shandelee Lake Inn, a 1860 dutch barn and the first mansion built in Liberty NY and restored them. His creative projects include his CD Sweet on You, his book, It's Your Right to be Fit, Sexed, and Happy, So Claim It, and he is developing a TV series called Business Underground. He is a partner in Hanz On Music, an R&B / Hip Hop record label. Their latest project method Man presents Hanz On, includes the single "Shining Star" which is available on iTunes. Their next project The Meth Lab is Method's Man next album. His publishing company, Relationship Ed Publishing has released, you jump i jump and will be releasing will be releasing Healthy Relationships 101:The Book