Enoteca Maria… Go Get Yourself a Grandma that Can Cook!!!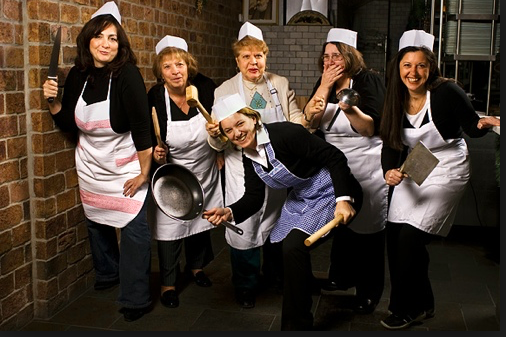 Enoteca Maria has been open for about eight years now and is one of the best known Italian Restaurants in Staten Island, and if you ask me, being an Italian myself; I say it's one of the best in NYC (as does The Food Network). The restaurant's owner and conceiver is Joe Scaravella and his main goal was "to create an authentic Enoteca on the North Shore of Staten Island similar to those experienced while traveling around Italy".
However, the idea of the Grandmas was to "have each one represent a different region in Italy". The Grandmas' cooking along with the delicious wine pairings makes for an ambient and enjoyable evening. The seating is limited and the restaurant is always bustling with different faces. It is located a few doors down from the St. George Theater and is a nice dining experience to have before or after attending a show there.
To boot, a little over a year ago, they published a cookbook with highly delectable and Regional recipes. If you get a chance, pick up a copy. It's well worth the cost.
Enoteca Maria | 27 Hyatt Street, Staten Island, New York 10301 [map] | (718) 447-2777
Visit The Enoteca Maria Website, here

Latest posts by Kristin Pitanza
(see all)