Bootleg Mannings To Hold SI's First Ever Silent Disco Party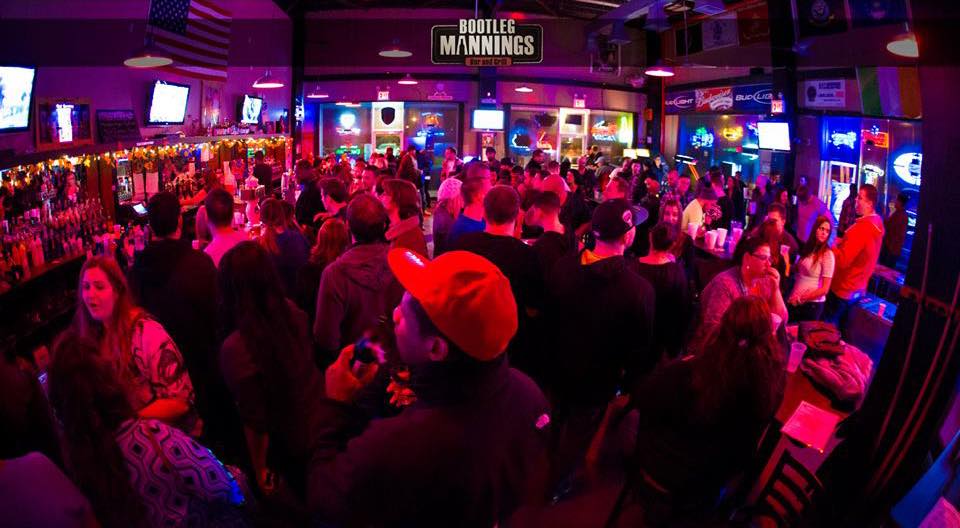 What in the world is a Silent Disco Party?
According to Bootleg Mannings themselves, it involves six DJs (DJ Crossfade, Dj Andrea Jones, Dj Kaddu, Dj Ajay, Dj Money, Dj Clein) swapping out of three designated live DJ stations:
DJ 1 (Green): Reagge, Afrobeats ,Top 40 Dance Hits
DJ 2 (Red): 80's, 90's & Early 2000 Throwbacks
DJ 3 (Blue): Hip Hop, R&B , Latino Music
The event goes down on July 21st at 9pm. When you arrive, you will receive a pair of wireless headphones. You can adjust the volume and choose between the three DJ's with a switch on the headphones. Each headset has a color LED that shows what channel you are listening to, essentially letting patrons be in control of the music they are hearing. Want to talk with friends and not have to raise your voice over loud music? Just take off your headphones.
It's a pretty novel idea and Bootleg Mannings has become a popular destination for both North and South Shore patrons alike in recent years. If anyone can pull off the concept, it would be them.
So come to Bootleg Mannings on July 21st a be a part of Staten Island's first ever Silent Disco Night.
This event is 21+ only and tickets can be bought over at EventBrite. Bootleg Mannings is located at 2645 Forest Ave, Staten Island, Staten Island, New York 10303

Vin Forte is a writer. He also hosts the 'Any Time with Vin Forte' podcast. He is currently working on an anthology of short stories due out later this year.

Latest posts by Vin Forte (see all)