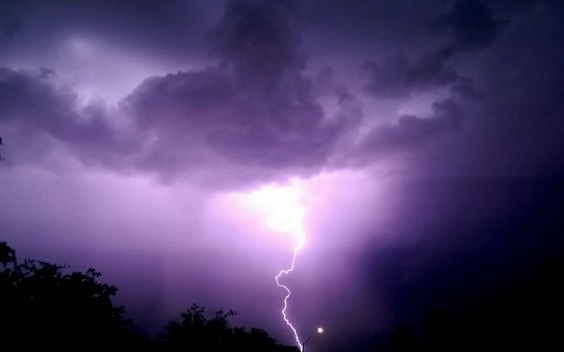 You know, without all the danger of getting hit by lightening or getting sopping wet, of course.
If you were anywhere near SI this past Saturday morning, then there is a pretty good chance that you were woken up in the early morning hours by a huge blast of thunder from a passing storm.
While the thunder itself was plenty startling, the rain that accompanied it was actually quite soothing. So it is with that in mind that we tip out hat to Youtuber Ray Kachel, who captured 30 unfiltered minutes of the storm. From the electric highs of the loudest thunderclaps to the soothing tranquility of the rain slowly dissipating.
If you are having trouble sleeping, this ASMR delight might actually be just the thing to put on if you are looking for something to relax to (minus the thunder, I suppose).
https://www.youtube.com/watch?v=eE7RJar-898
Written By Vin Forte
Vin Forte is a writer. He also hosts the 'Any Time with Vin Forte' podcast. He is currently working on an anthology of short stories due out later this year.