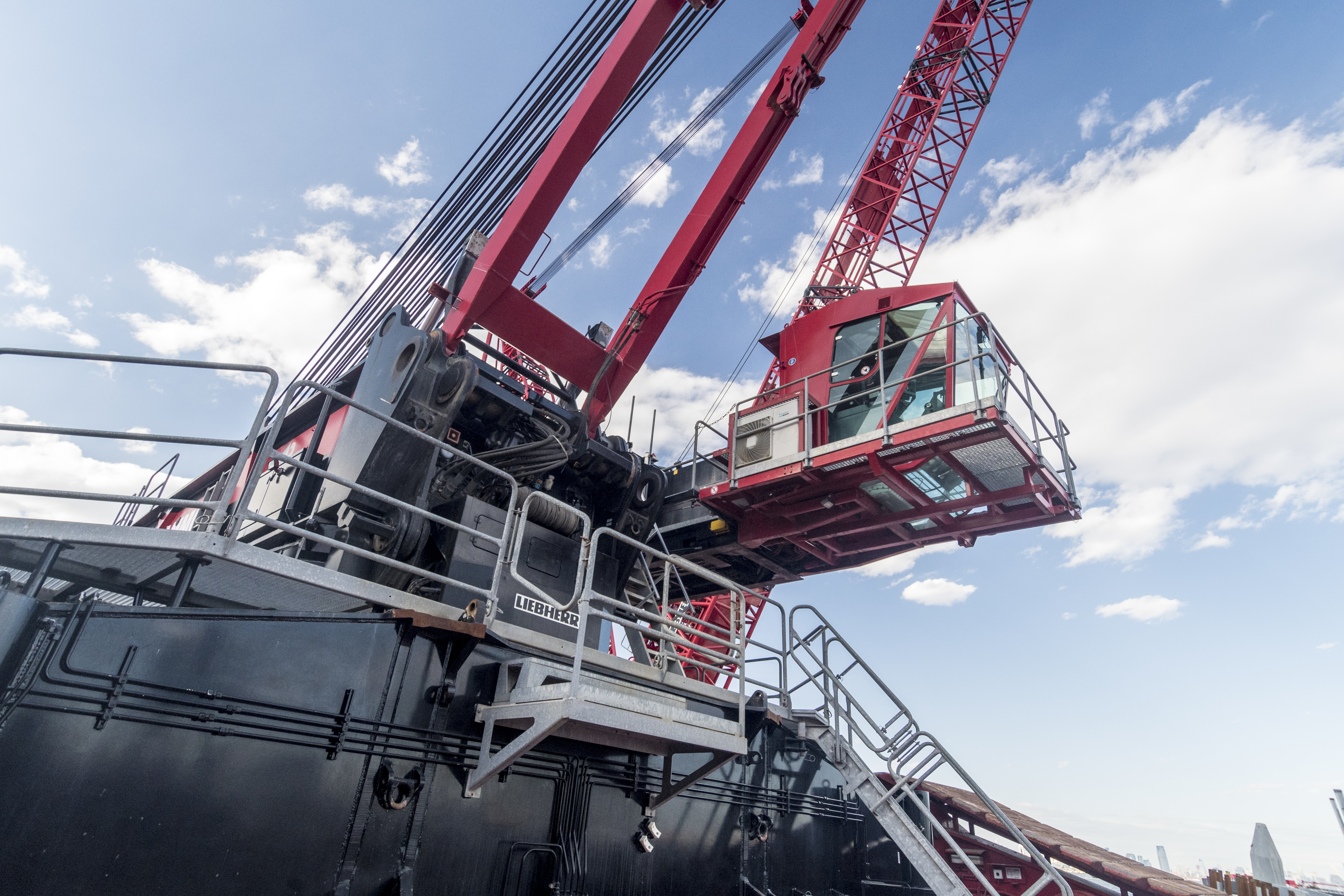 If you've recently driven by the Staten Island Ferry in the St. George part of Staten Island then you might have noticed not one but two construction cranes towering over the construction site of The New York Wheel. These two cranes will help erect the legs of the wheel, as well as the various other pieces of the long-awaited project – including the actual wheel itself.
The cranes come in two sizes – the smaller of which is a helper crane that stands at 380 feet tall and weighs 400 tons. This smaller crane can lift up to 600 tons and is used to help construct the larger crane. The other, larger crane holds a height of 460 feet and weighs around 1,000 tons. It can lift up to 1,350 tons and it arrived onto the construction site over two barges. The construction for the wheel does seem to be moving in a swift direction.
The New York Wheel began construction in May of 2015 and is expected to see its grand opening sometime in early 2018.
Check out the photos below of one of the cranes on the construction site, courtesy of Jay Fine:










Written By Chris Knight
Chris first began throwing words on paper when he was just a young little boy and while he has grown in age, his size has remained the same.
It has been said that if Disney World were a person, that person would be Chris.
A self-proclaimed professional storyteller who writes stories for money.
And for providing entertainment, he guesses.
Chris also collects dead presidents, but hates going to the beach.
He is a great juggler,
certified in advanced scuba diving,
and also a liar.