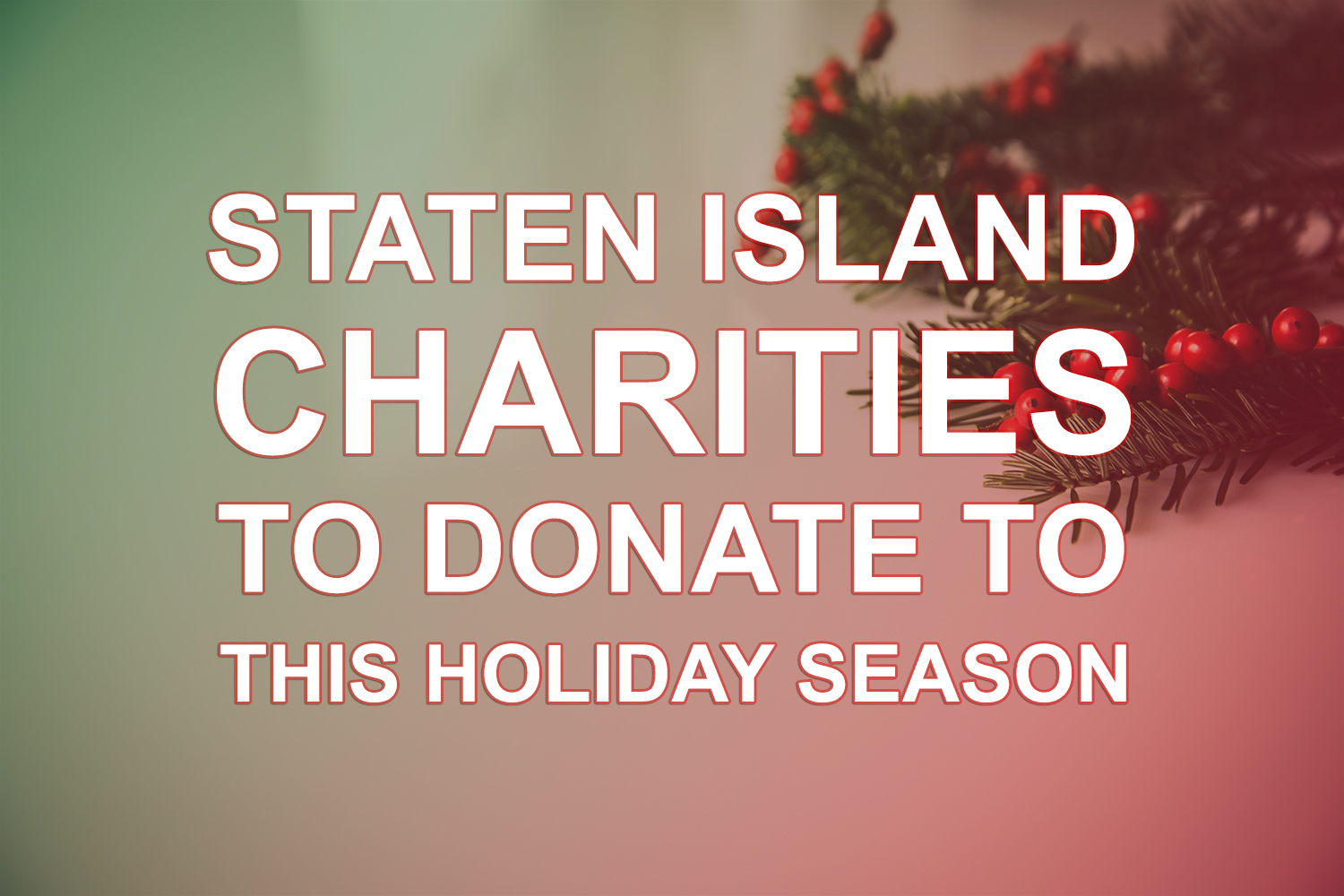 The holidays are here, and what better way is there to share in the spirit of giving than to donate to local charities? Consider donating your time or money to the following charities, whose proceeds go directly to helping Staten Islanders in need, or to preserving the special places on Staten Island everyone enjoys:
35 Hyatt St, Staten Island, NY, 10301
In 2004, Mrs. Rosemary Cappozalo with her daughters, Luanne Sorrentino, and Doreen Cugno, started this not-for-profit organization to save the historic St. George Theatre from being torn down. It's reopening has boosted the revitalization of the St. George community through outreach programs, concerts, special events, educational programs,workshops, and tours.
50 Bay St, Staten Island, NY, 10301
Founded in 1846 as the Society for the Relief of Destitute Children of Seamen, Seamen's Society for Children and Families provide innovative and effective solutions that enable children to survive and thrive. It was one of the first organizations in the country to care for abused and abandoned children in foster homes rather than in institutions.
P.O. Box 050328 Staten Island, NY, 10305
Established in 1977, by Lou Figurelli, the NRPA is a consortium of conservation groups, yacht clubs, sportsmen clubs, environmental groups and concerned citizens dedicated to protecting the marine environment of Raritan Bay and Lower New York Harbor.
P.O. Box 90215 Staten Island, NY, 10309
This charity was created by Jennifer and Michael LaBarbera in memory of their daughter, Gianna Nicole, who passed away on November 1, 2007. Its mission is to assist families battling pediatric cancer.
460 Brielle Ave, Staten Island, NY 10314
The GRACE Foundation was established to improve the lives of people and families impacted by Autism Spectrum Disorder by providing them with guidance and support.
304 Port Richmond Avenue Staten Island, NY, 10302
Meals on Wheels of Staten Island, Inc. provides two nutritious meals daily to people 60 years of age or older who can no longer shop for or prepare their own meals.
166 Port Richmond Ave, Staten Island, NY 10302
Community Health Action of Staten Island improves the lives of people, families, and communities challenged by health disparities related to poverty, discrimination and lack of access through service, education and advocacy.  The agency has four sites in neighborhoods with the highest rates of HIV, STD, poverty and substance use.
29 Crest Loop Staten Island, NY, 10312
Founded in October 2007, this charity raises awareness and is trying to find a cure for Chiari malformation (CM), syringomyelia (SM) and related disorders. The CSF Scientific Education & Advisory Board is comprised of several internationally renowned medical doctors, professors, scientists and experts.
49 Cedar Grove Avenue Staten Island, NY 10306   
Established in 1974, A Very Special Place provides services to people with intellectual and developmental disabilities. Today more than 1,100 people with intellectual and developmental disabilities on Staten Island benefit from the programs and services offered at A Very Special Place, Inc.